You are here:
#SheInspiresMe LIVE 2018
A day of inspiring talks and hands-on workshops to energise a new generation of feminist changemakers
On Saturday, one of the hottest days of the year, instead of spending the day in the sun, 200 women from all over the country got up early and poured into Women for Women International's #SheInspiresMe LIVE Feminist Festival. Why? Because for women, unlike men, feminism isn't a choice. It's a necessity.
Our enthusiastic host, Shivonne Graham was greeted with a huge round of applause from the audience, setting the supportive, positive tone for the day. Shivonne promised us a 'fabulous, fierce, feminist time'. And she certainly delivered just that.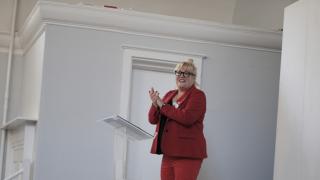 The morning was packed with talks from inspiring, diverse women. Although from all different walks of life, the speakers shared the same common goal: To fight for a world where all women are equal. And all of them gave us useful 'tools' to use when tackling issues we are passionate about.
TV presenter June Sarpong encouraged us to embrace our differences as a strength. Journalist Catherine Mayer told us to 'make people uncomfortable'. Sports Journalist, Anna Kessel persuaded us to find a safe space in sport. Rahila Gupta, a member of Southall Black Sisters, shared a moving story about her Grandmother, reinforcing Brita Fernandez Schmidt's point that telling our stories is the most powerful tool we have.
More tools came from podcast host Emma Gannon, who advised us to diversify our Twitter feed. Eighteen-year-old founder of the #FreePeriods campaign, Amika George, encouraged us to involve men in women's issues. Jane Cordell, a musician who became deaf, taught us to sign and believe the phrase 'You make a difference'. Director of Daughters of Eve, Nimco Ali discussed FGM, urging us to write to our MPs to invest in women. And finally, writer Jude Wanga pointed out the importance of intersectionality, reminding us we can't leave a single group of women behind if we want to achieve equality.
Continue reading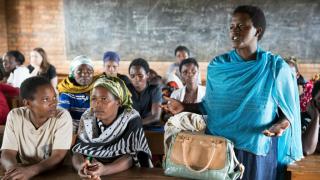 Our Executive Director, Brita Fernandez Schmidt, discusses the inherent inequality in our society and what we can do to redress it.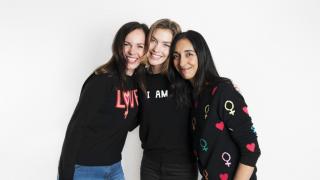 We spoke to our committed Ambassador, Arizona Muse, about the power of sisterhood and her role in the creation of a partnership with Chinti & Parker.