You are here:
Fundraise with us
FUNDRAISE WITH US
With over 50 brutal armed conflicts around the world and the looming threat of COVID-19, there has never been a more crucial time to support women survivors of war. We need your help to reach even more marginalised women, help them realise their power and rebuild their lives.
There are lots of different ways you can support us - from challenging yourself to run a marathon, to hosting a feminist quiz or gathering your friends for a 'Share' dinner. The possibilities are endless! 
Whatever you decide, our wonderful fundraising team are here to help you supercharge your fundraising. 
Get in touch with Julia, our Fundraising Officer, at jvieyres@womenforwomen.org if you have any questions.
Happy Fundraising!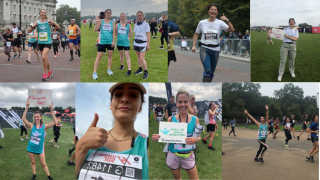 Run, swim and cycle for women survivors of war
Do you want to challenge yourself this year? We're thrilled to have places for Swim Serpentine, the London to Brighton Cycle, the Royal Parks Half Marathon and the virtual TCS London Marathon in 2022. Take your pick!
We would love for you to join our #SheInspiresMeSquad.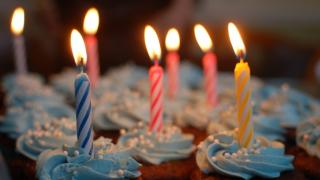 YOUR SPECIAL DAY
Celebrate your birthday with Women for Women International and help women survivors of war rebuild their lives.
A meaningful gift gives your special day double the impact: you are not only celebrating yourself but also the achievements of the incredible women we serve!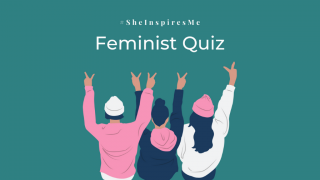 HOST A FEMINIST QUIZ
Gather your friends and family at the pub or in your living room for the ultimate Feminist Quiz. Ask everyone to donate £5 to participate and test their knowledge of women's rights.
Have fun whilst raising vital funds for women living in the world's most dangerous places!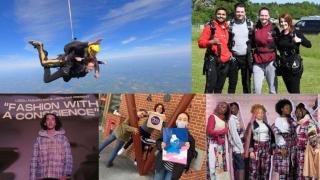 SET UP A STUDENT SOCIETY
Women for Women International's Student Societies and RAG Societies (Raising and Giving) work together throughout the academic year to raise funds and the voices of women survivors of war.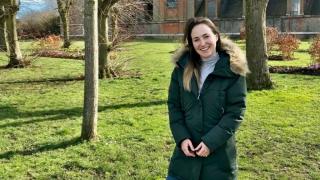 We asked Ruth to share what inspired her and the team to come together and complete their very own 500 for 500 challenge in support of women survivors of war.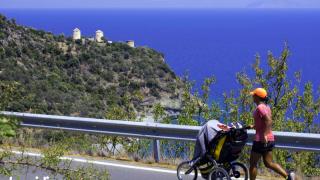 A true member of our global sisterhood, Lootie is currently running around the world in support of the women we serve. In this blog, she shares the reason behind her support and journey and some useful training tips for our #SheInspiresMe Squad.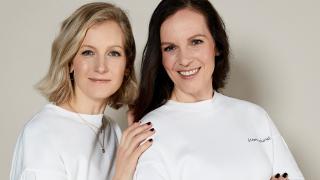 ONLINE SHOP WITH PURPOSE
Our corporate partners have been instrumental to our mission and their support enables us to continue reaching women living in some of the world's most dangerous places.
Head to our blog for inspiration from brands like Mint Velvet and NET-A-PORTER, which not only treats you but also helps support women survivors of war.
Have your donation matched by your employer
If you fundraise for Women for Women International, make sure to ask your employer if they run a matching gift programme. Employers are often happy to double or triple match their employees' donation.
Corporate matching is a great way to boost your fundraising as the money you raise will make even more of an impact on the lives of the women we serve, at no extra cost.