You are here:
Conflict Response Fund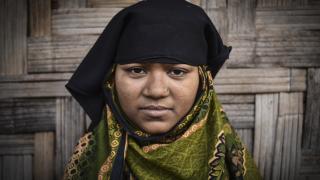 Responding to conflict
In 2018 we launched the Conflict Response Fund, which allows us to be agile, flexible and innovative with our delivery. In times of volatility and crisis, entering immediately with all components of our integrated programme is not possible.  With this Fund, we can quickly initiate activities with a local partner to respond to urgent, unmet needs of women survivors of war.  For example, in 2019 we launched activities in one of the largest refugee camps in the world in Cox's Bazaar, Bangladesh, to support young Rohingya women with vocational skills training to help them develop a livelihood and earn an income. 
Conflict Response Countries
Our work is far from over. With your help, we stand poised to respond and start supporting women survivors of war in new conflict-affected countries that urgently need our help.
Currently, we are operating in Syria, in partnership with Women Now for Development.
SYRIA
The resurgence of violence in Syria left even more women and girls displaced and disempowered by conflict, health crises, and lack of resources — and vulnerable to exploitation and abuse. In partnership with Women Now for Development, we are investing in women and girls' opportunities and independence. 
Through vocational and professional training, women will learn marketable skills — and can receive grants to start a business, earn an income, and support their families. Online courses further women and girls' education to teach them literacy and numeracy so they can access and protect their basic human rights.  
Past Conflict Response Fund Grants
YEMEN
The civil war in Yemen left millions of its people displaced - and 76 percent of them are women and children. We partnered with local organisation Yemen Women's Union to raise awareness of gender-based violence and provide psychosocial support for women who have experienced GBV. Within the community, Yemen Women's Union formed protection committees and held awareness sessions that educated the community about gender-based violence and highlighted support programmes for survivors.
BANGLADESH
The violent, genocidal actions of Myanmar's military have forced over 700,000 Rohingya people across the border of Bangladesh into makeshift communities, made up of mostly women and children. According to UN Women, almost every Rohingya refugee woman and girl has either survived or witnessed violence, much of it gender-based violence.
With local NGO Research, Training, and Management International, we invested in the women and girls who will be the future of the Rohingya community by providing them with training in useful skills that allow them to start small businesses or find paid work.
'Community mobilisation meetings' with Rohingya youth demonstrated why investing in women and girls' job skills helps rebuild Rohingya communities. Local leaders hosted events to address social norms and traditional practices that limit women and girls' participation in society and show they can be drivers of change.
Learn more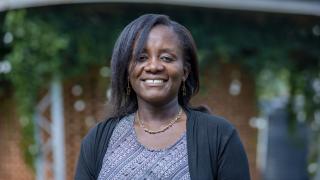 Our Country Director in the Democratic Republic of the Congo, Audry Shematsi reflects on 60 years of independence, power of women and progress towards gender equality.