You are here:
Global Policy and Advocacy
Our approach
We know that women are disproportionately impacted by global crises like conflict, climate change and insecurity.
Over the last few years we have seen how globally women's rights have been facing backlash, increasing the barriers to creating safe and enabling spaces for women's rights activists, coalitions, and networks to thrive.
That's why we're advocating to ensure that women's participation, voice and leadership is central to the long-term changes we're driving. Through listening to women, we are building the evidence base needed to engage decision makers at every level in a transformative effort to sustain an enabling environment for women's rights in conflict-affected contexts. We also know that the journey ahead of us is a long one.
Using different influencing strategies and approaches – whether that's through providing advocacy training to Change Agents, building our evidence-base to inform policy recommendations or contributing to collective efforts through movements and networks – we aim to shape more positive attitudes, norms and behaviours towards women and target power holders at the local, national, regional and global levels to make decisions that are more responsive to the rights, needs and experiences of women affected by conflict.
Our Theory of Change for Global Policy and Advocacy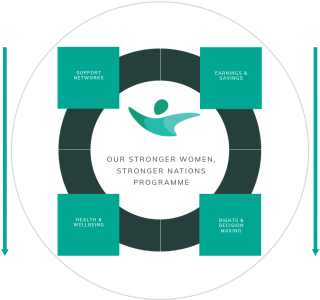 The mechanisms we use to drive change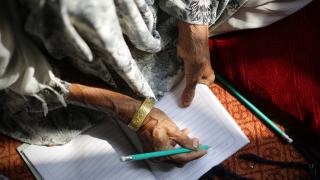 Our community-led approach is championed through our grassroots advocacy, the Change Agent programme. Change Agents drive forward their self-identified priorities to achieve sustainable and long-term change.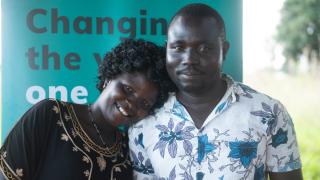 In order to help women to break through the stereotypes that limit their opportunities, we work with men to challenge discrimination and help them become allies in the fight for gender equality. Since 2002, we have worked with over 50,894 men.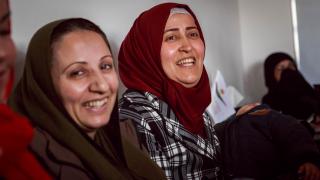 We are stronger together. That is why we work with networks and strategic partners to greater amplify the voices of the women we work with. Explore the key networks and coalitions we participate in and some of our partnership projects.
Our overall goal for policy and advocacy:
Power systems and structures are transformed to better uphold and protect the rights of women affected by conflict and ensure their meaningful participation
Women's participation voice & leadership
DIMENSIONS OF CHANGE
Social Norms & Practices
Change agents, partners and Women for Women International have increased capacity to advocate for social norm change
Change agents, partners and Women for Women International take increased collective action to influence social norms and practices in communities
Communities and families adopt attitudes, behaviours, and practices that are more responsive to the needs and experiences of marginalised women
Government policies, laws, services, & decision-making processes
Change agents, partners and Women for Women International have strengthened engagement with key decision-makers and influencers
Change agents, partners and Women for Women International engage collectively and strategically to influence government policies, laws, services and decision-making processes
Government policies, laws, services, & decision-making processes are more responsive to the needs and experiences of marginalised women
Our approaches
Strengthening & leveraging networks, coalitions, partnerships
Developing stakeholder capabilities
Amplifying women's voices
Knowledge generation, sharing, learning
Convening spaces for dialogue
Global campaigns