You are here:
100 Years Of #MeToo
The inherent inequality in our society and what we can all do to redress it
A few years ago, my daughter, who was five at the time, was brushing her teeth and appeared deep in thought. I asked her what she was thinking about. "We are learning about Emmeline Pankhurst at school. Can you tell me what she did?"
"Yes of course, she was part of the suffragettes, a movement that was trying to get women the vote. There was a time when women were not allowed to vote and only certain men decided who would be in charge." THE LOOK ON HER FACE! Incredulity. Total lack of comprehension. "What do you mean Mummy, women were not allowed to vote…?"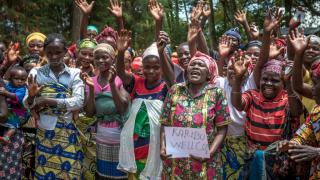 That was a moment I will never forget. Her utter disbelief was right. But it took me by surprise and reminded me of how we get used to the everyday gender inequality that existed then and still exists now. So, whilst I celebrate the fact that a certain group of women gained the vote 100 years ago today, I want to use this moment to urge all of us to look at our world, to see the inherent inequality that it is based upon, and be outraged at its manifestations.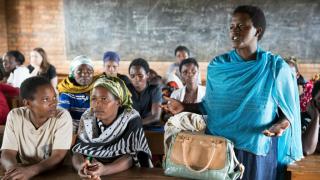 Whether here or in countries affected by conflict, where Women for Women International works with women in extreme poverty, this inequality affects us all. And it is time to see it and call it out! That is the power of the #MeToo movement, it says: No more; we will not be silent and therefore complicit in this culture that teaches us that women are second class citizens. Where we accept as a society the gender pay gap, the lack of representation in our government, domestic violence, online abuse to name only a few… We need to change our social conditioning and create a different value framework. One where we all are outraged at the thought that there was a time when women didn't have the vote. One where we are outraged that women are raped every day. One where we nurture and respect our diversity.
It won't be easy, but we can support each other with stories of change, stories that will inspire us and give us the courage to continue in our work to create a world that celebrates our shared humanity. We need to be vocal, and we need to support women all over the world to raise their voices. We need to send a powerful message of sisterhood to women, in some of the most challenging environments and let them know we are all in this together. All of us, women and men alike.
I know this is possible, because I see it every day in the work that Women for Women International is doing. Take Albana Malsiu, who graduated from Women for Women International's programme in Kosovo in 2014. She recently became one of the first women to run for election in the Municipality of Kaçanik. How did she find the courage?
She did not get elected, but she says: "Just for five votes I didn't make it to the Assembly, but I am now even more motivated to continue to work even harder, in order to advance our rights at a practical level and to change the way we are treated in society."
This blog was authored by Brita Fernandez Schmidt, Executive Director of Women for Women International – UK and was originally posted on British Vogue on the 6th February 2018.
Continue Reading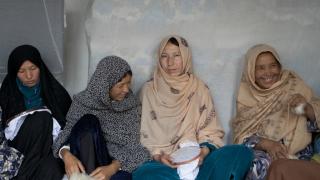 When it comes to protecting women's rights in conflict-affected countries, it's time to turn resolutions into reality. The UK's new Plan is a step in the right direction.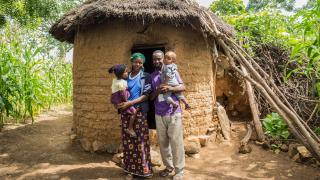 Women for Women International and 20-first are tackling gender inequality and discrimination from countries affected by conflict to boardrooms and homes across the West, making equality everyone's business.