A career with Women for Women International means working alongside a dynamic, ambitious and passionate team in the UK, US, Germany and our country offices.
We are committed to personal development for our team. You will have the opportunity to attend training workshops for personal and career development, as well as participating in our staff training days and bi-weekly all-staff meetings. With some roles, travel to visit our country offices may also be an option.
What we offer all of our employees:
Your work-life balance is important to us, and we work 70 hours over 9 working days and have every other Friday off. 

We offer 25 days annual leave increasing by 1 day per year up to a maximum of 30 days, plus bank holidays.

It is essential to save for your retirement.  All permanent employees are eligible to join our group pension plan up to a maximum employer contribution of 7%.

We work on a hybrid basis, you will be set up to work from home and have the option to work from our office in Borough whenever you want. We enjoy being back in the office a day or two a week to meet colleagues face to face.

Your health and wellbeing is important to us and provide our Employee Assistance Programme to help you deal with personal and professional problems that could be impacting your home life or work life.
We are united by common values and ways of working, which we revisit as a team on an annual basis, and all staff participate in creating and owning together. You can see our 2019 UK team values here.
While we work remotely a lot of the time, our UK office is currently based in Central London, with great transport links and lots to do in the area. We have Social and Culture Committee, which organises social and well-being activites for the team such as yoga classes, holiday celebrations, drinks and more. As a member of our UK team, you can also participate in or volunteer at our exciting events throughout the year.
For more information on what it's like to work for us, please see this blog, written by Paulina Stachnik, our Head of Communications for Refinery29 here.
If you would like further details or if you have any questions, please contact the team on ukrecruitment@womenforwomen.org.
Executive Assistant to Managing Director, Fundraising, Partnerships & Communications
We are seeking an enthusiastic and driven Executive Assistant to work directly with the Managing Director of Fundraising, Partnerships & Communications and play a pivotal role in the team. The Managing Director's role is focused on external engagement, fundraising and relationship building with the Executive Assistant role playing an important part in coordinating this work
Are you passionate about helping women achieve their potential? Are you a creative and entrepreneurial self-starter? Do you love building and nurturing relationships? Do you have experience in communicating with multiple stakeholders and juggling multiple projects whilst remaining calm under pressure? Are you organised with a meticulous eye for detail? Do you thrive in a fast-paced environment and have the ability to work both independently and within a team from different backgrounds and cultures? Are you keen to learn more about fundraising, marketing and/or communications? If so, this pivotal role could be for you!
We are looking for someone who loves new challenges, and who is eager to learn. You will work directly with the MD to nurture and develop vital relationships with a wide range of individuals from staff and board members to major supporters from our Corporate, Major Donor and celebrity Ambassador portfolios. Being highly organised and able to juggle multiple projects and personalities is a must. You will need to excel under pressure whilst remaining calm, friendly, supportive and highly professional. You will need to be self-motivating and show initiative. This role has multiple touchpoints across the organisation as well as a key focus on external engagement supporting the effective delivery of our fundraising, marketing, communications and governance work which are all vital to our work with women affected by war.
All candidates must have the right to work in the UK.
Reporting to: Managing Director, Fundraising, Partnerships & Communications
Proposed Start date: As soon as possible
Location: Primarily remote working with the option, and some expectation, of work from the office based in Borough, London
Working Pattern: Full time, 35 hours per week
Salary Level: £23,750 per annum
Closing Date: 17:00 Friday 1st July 2022
Interviews: 11th and 12th July 2022
Application Process:
Applications by completed application form, and Diversity Monitoring form to be sent to ukrecruitment@womenforwomen.org. If you would like to submit your application another way, please contact us.
Application documents:
If you would like to learn more about this vacancy, we are hosting a Q&A session on Monday 27th June at 3pm. If you want to attend this session please email ukrecruitment@womenforwomen.org to register.
Top tips for people looking to work in women's charities
Brita Fernandez Schmidt, our previous Executive Director, shares top tips on how you can get involved in the third sector.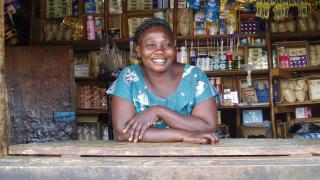 For millions of women in conflict-affected countries, starting a business is a necessity, not a choice. Our DRC team recently spoke to a number of women taking part in the training about how it has impacted their businesses and lives.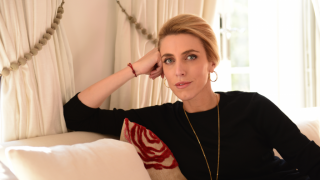 We are thrilled to announce Clarissa Ward, CNN's chief international correspondent, as our newest Ambassador. Here she shares her advice for staying connecting and using your voice to create change.