Areas of impact
As each woman participates in our year-long programme, she works to strengthen herself across four critical areas of social and economic empowerment. Here are just a few of the many changes a sample of our graduates report seeing in their lives over three years.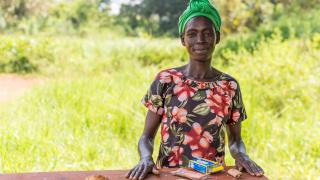 Women earn and save money
Why it matters: Learning how to earn money, receiving a monthly stipend, and setting aside savings gives women the ability to provide for their family's needs and invest in a new future.
What our graduates report: On average, women report daily personal earnings of $2.12 at graduation, compared to $0.81 at enrolment. 47% of women report being a member of a savings group upon graduation, compared to 15% at enrolment.
Women Develop Health and Well-being
Why it matters: Basic health education and connecting with local care providers enables women to best protect their and their family's well-being.
What our graduates report: 84% of women at graduation report that they are involved in household family planning decision making, compared to 47% at enrolment.
WOMEN INFLUENCE DECISIONS IN THEIR HOMES AND COMMUNITIES
Why it matters: Education on household issues allows women to better influence the decisions that affect their families.
What our graduates report: 81% of women at graduation report participating in household financial decision making, compared to 52% at enrolment.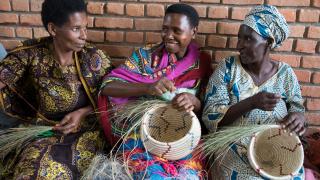 Women learn about their rights
Why it matters: Learning about the equal rights of women and men gives women greater confidence to raise their voices on the issues affecting their lives.
What our graduates report: Participants' knowledge of their rights increased to 77% at graduation compared to 62% at enrollment.
Data was provided by 5,439 participants who graduated from Women for Women International's core programme between January and December 2018. This dataset only includes baseline and endline data for sampled graduates who were interviewed in both survey rounds. For data related to household decision-making, women whose responses were recorded as "N/A" are excluded from sample.
Purchasing power parities (PPPs) are the rates of currency conversion that equalise the purchasing power of different currencies by eliminating the differences in price levels between countries.
Read more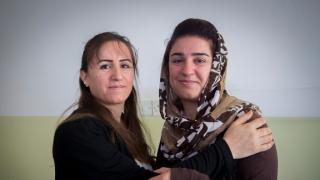 The women we serve tell us that through our programmes, they find new opportunities to strengthen themselves, their families, and their communities. Our annual reports provide detailed information on our mission, history, finances and our achievements since 2013.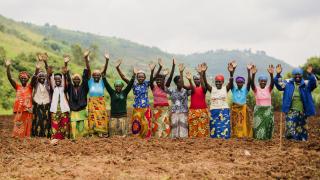 In 2015, world leaders agreed to 17 Global Goals to end poverty, fight inequality and stop climate change. We are concerned that marginalised women survivors of conflict are being failed by the Goals and are continuing to be left behind.