You are here:
Country Profile - Nigeria
Women's Rights in Nigeria
For Nigerian women and girls, patriarchal norms, rampant violence, and poverty are obstacles they encounter in their daily lives.
Nigeria is Africa's most populous country, but rising instability, cash scarcity, a weakening economy, and distrust of government is threatening its progress.
Localised violence spurred by farmer-herder violence, armed banditry, and Boko Haram compromises the safety of women and girls—subjecting them to dangers like sexual assault and forced early marriage.
Our work in Nigeria
Through solidarity and opportunities provided through our programmes, marginalised Nigerian women are bolstering their confidence and skills to face gender inequality and transform their lives, families, and communities.
Our  Stronger Women, Stronger Nations programme in the Plateau and Bauchi states breaks the isolation of living in a high-risk environment by placing women in groups of 25. By developing vocational skills, learning how to run a business and how to earn and save money, programme participants use their power to transform their lives. In addition to their training for economic independence, they also receive instruction on their rights and reproductive health.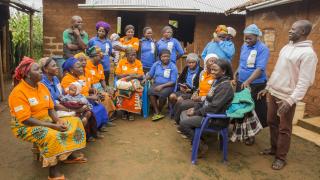 Change agents
Women advocating for change
Even though equal rights in Nigeria are constitutional, customary laws prioritise boys' education over girls. Change Agents in Nigeria's Bauchi State have successfully navigated this challenge by establishing a primary school that welcomes both boys and girls accounting for nearly half of the 92 students who joined on the first day of class.
Their advocacy is contributing to building the next generation of Change Agents by supporting girls to achieve their dreams. 
Men's Engagement Programme
Training men to become allies
Our Men's Engagement Programme was originally spearheaded through the work of the Nigeria team and has since expanded to our other country offices. To supplement our goal to enable an environment which fully acknowledges women's rights, the programme was established to engage men as allies, where they better understand gender equality and women's rights.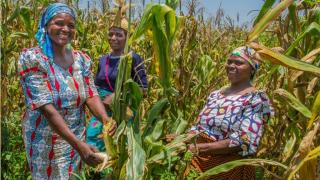 Impact of your support
Creating real change
87% of women were involved in decisions about their child's school attendance, compared to 27% at enrollment.
70% of women participated in savings/self-help groups, compared to 13% at enrollment.
66% of women were involved in family planning for their household, compared to 51% at enrollment.
Data collected in 2022.
VIEW THE WORLD THROUGH DADA'S EYES
IMMERSE YOURSELF IN THE WORLD OF OUR PROGRAMME PARTICIPANT WITH OUR FIRST EVER VR FILM
Experience a day in the life of Dada, a mother-of-two in Nigeria, as she participates in our programme after her life was upended by the Boko Haram insurgency.
Inspiring Stories from Nigeria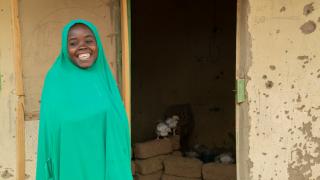 "When I found myself in the programme, I was happy. Now I want members of my family to also benefit from this programme."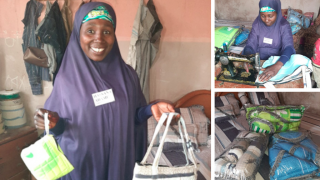 Hassana escaped Boko Haram and lost almost everything. Since joining Women for Women International she has learnt business skills and started earning her own income, improved her and her family's health and gained hope for a better future.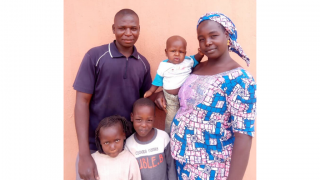 Saratu, our programme participant from Nigeria shares her experience of escaping Boko Haram, learning about health, business and gender equality and building a better life for herself and her family.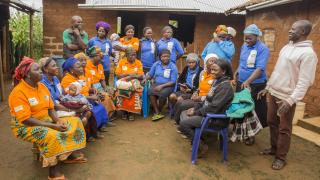 Zainab Gbobaniyi is a lawyer and advocacy trainer with Women for Women International. Here she tells us about her life-long passion for women's rights and how she's working to give marginalised women a voice.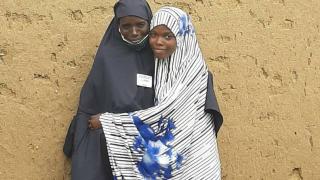 Every woman has the power to transform her own life — and the lives of girls around her. On International Day of the Girl Child, we are spotlighting the barriers to equality facing girls in Nigeria and the women working to clear the way.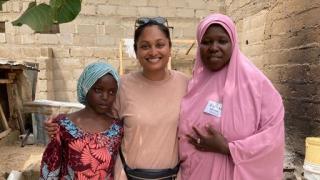 In June 2022, two members of our UK team, Preeya and Deetza, visited Nigeria to see our programme in action and hear from the women we serve. Read about their experience and the inspiring women they met there.