You are here:
Men's Engagement Programme
Working with men to achieve gender equality
Men, boys, women, and girls need to work together to change the unfair rules that discriminate against women and limit their freedoms.
Gender inequality is based on the belief that men are superior to women and have the right to control them in their personal lives, communities, and society as a whole.
After years of working towards creating greater equality in countries affected by war, the women we serve told us we needed to go a step further. They asked us to educate the men in their communities about women's rights. In response, we started a men's engagement programme in Nigeria in 2002. Since then, we have worked with 50,894 men in six countries to ensure they become supporters of women's empowerment instead of barriers.
As an organisation, we understand the importance of involving men as allies in creating an environment that enables women's empowerment. We believe that programmes that exclude men can put women at risk. That's why we are committed to integrating men's engagement programmes into our work for women's empowerment. We acknowledge that women's empowerment work is not a zero-sum game that is only achieved by reducing men's power, but that the goals of gender equity and equality also benefit men's health, household environments, financial matters, and communities overall. 
How it works
Our Men's Engagement Programmes are tailored to the specific needs of each country but generally follow a "training the trainer" approach. Men are educated about gender equality and then taught how to lead discussions on women's rights with other men in their communities. We particularly focus on training religious, traditional, military, and civil society leaders, as they can use their influence and positions to protect and promote women's rights and gender equality. Involving participants' husbands and male relatives in the programme and activities for couples also helps to sustain the changes and knowledge gained.
With men at the table, women can create a ripple effect of change.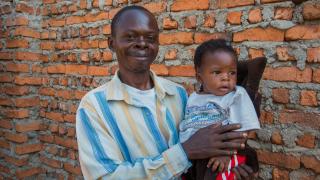 Positive attitudes
Increasing impact for women
In communities where men's engagement activities are delivered, the women we work with have higher class attendance rates and increased value as decision makers within the family.
Because of the changes they see, women are requesting more and more male relatives enrol in our men's engagement activities.
Working together towards a better future
Couples dialogues and changing perspectives
Through the programme, men are able to take responsibility for change and we see promising results in male graduates. Across our men's engagement activities men were more active in supporting women's rights at graduation compared to enrolment.
More men have also reported developing dialogues in communities that bring men and women together to make decisions and create joint solutions.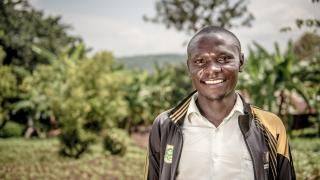 "My life has really changed because before I didn't know the different forms of violence. But today I know about rape and violence. I now respect a woman. I didn't even know that a woman can inherit. Today we know that inheritance is a right of every person - a woman as well as a man. We thought that certain jobs are just for men and not for women. But today I can say that the work a man can do, a woman also can do it. Personally, I changed a lot."
Murhula, Men's Engagement Programme Participant, DRC
Our blogs about male allies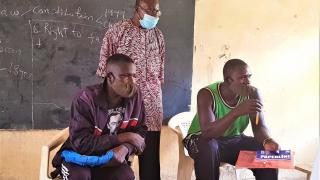 On International Men's Day, the Magama community offers an inspiring example of what can be achieved when male allies support women's rights and gender justice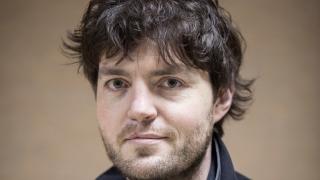 "Words like 'empowerment,' 'equality,' 'feminism,' can sound so big that sometimes it's hard to gauge the first step in joining such a dynamic and quickly growing global movement." Women for Women International Ambassador, Tom Burke, provides his 5 tips for men on how to be better allies to women.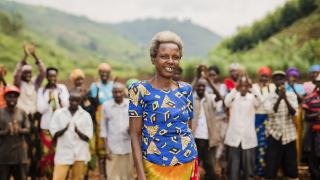 When war and insecurity take hold, women bear the heaviest burden of violence, poverty and inequality. Learn more about why supporting women survivors of war is so important.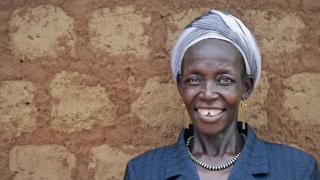 Since our origins during the Bosnian War in 1993, Women for Women International has reached 553,437 marginalised women in 14 conflict-affected countries.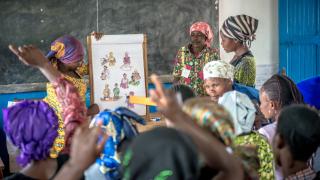 Learn more about the conflict-affected countries where we work around the world. Since our origins in Bosnia and Herzegovina, we have expanded and adapted our programmes to support 553,437 women living in some of the world's most challenging environments.