You are here:
For the Girls Who Follow in Our Footsteps
Every woman has the power to transform her own life — and the lives of girls around her.
We can pave the way for the next generation of women. For example, in Iraq, women doing online trainings sometimes listen alongside their daughters, to share valuable lessons. In Rwanda, graduates pass their skills onto girls in their family, investing in their future.  
Today on International Day of the Girl Child, we are spotlighting the barriers to equality facing girls in Nigeria and the women working to clear the way. Aishatu and her daughter Ummi share their story.
Aishatu 
I had been thinking of sending my daughter off to get married before completing her secondary education (like most Muslim girls in my community do) but my views changed after I joined Women for Women International's programme. I learned the dangers I would be putting my daughter in.
I realised that I would also be violating her human rights, just as mine were violated many years ago when I got married at the age of 15.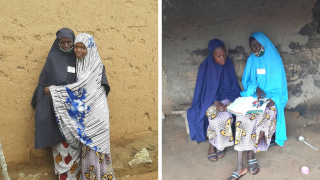 I decided to ensure that I would teach my daughters what I was taught so that they can choose a course in life that would be different from mine.
I have four daughters, and Ummi is the eldest. I share what I learn with them all but most especially with her because she is at the most vulnerable stage of her life as a young woman. 
At 17 years old, Ummi is currently in Senior Secondary School and is studying diligently for her final examination at home since schools are closed due to the COVID-19 pandemic.
Though some people in my neighbourhood have complained that she is ripe for marriage and she should be in a man's house, I always tell them that the decision to get married is hers and not mine to make.  
Ummi 
My mother has taught me the importance of education. Education will empower me to make good decisions in my home and community. Although some people in our community have been pestering my parents to give me away in marriage, thankfully, my parents are fully in support of me finishing my education. I plan to pursue an education in health after secondary school before I consider marriage. 
Rather than rushing into marriage as a way of showing others that I need a man before I can have my rights, I have started sharing what I am learning with other young girls in my community. I have learned to love, respect, and value myself.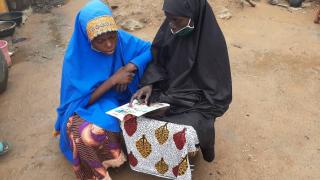 From my discussions with my mother, I came to understand that women have equal rights to men. I have a right to education, marriage, to inherit properties and be respected.
I had initially thought that women do not have rights until they marry and are only allowed to enjoy some rights by their husbands. I believe this may be the reason many of us — young girls — are always eager to get married once we get a bit of education, not realising that we are denying ourselves our fundamental human right to education. 
Boldness is one quality my mother has instilled in me.
I am not a participant of the Women for Women International programme, but I have benefitted from it courtesy of my mother. Although I am a shy person, what I have learned from my mother has built my confidence.  
My mother and I have become close friends because of the common knowledge we share.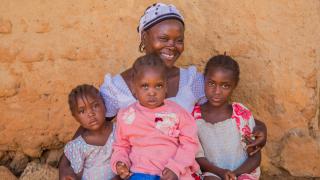 Today, on International Day of the Girl Child, and every day, Women for Women International strives to lift women to achieve their greatest potential both financially and socially so that they can lift their daughters in turn.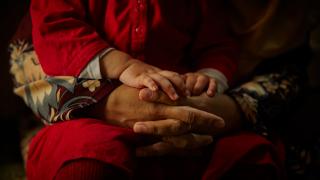 Child marriage rates are estimated to be four times higher among Syrian refugees today than among Syrians before the crisis, while Iraq's has jumped from 15% to 24% in the past two decades of instability.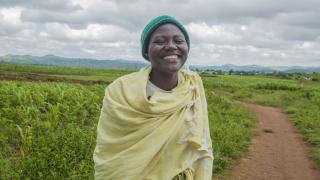 Since 2000, Women for Women International - Nigeria has reached more than 79,500 women through our work in Enugu and Plateau states.