You are here:
Community Advocacy
Our Change Agents Programme
Our community-led approach is championed through the grassroots advocacy component of our holistic women's empower programming: the Change Agent programme.
At Women for Women International, we know that when women come together to challenge and transform attitudes to their rights, they bring long-lasting changes for themselves and future generations.
In 2017 we established and introduced the Change Agent programme – a grassroots advocacy and leadership training programme. Women who demonstrate motivation and leadership in their community participate in Change Agent training - developing their skills and knowledge; identifying the changes they want to see and creating action plans that outline how they want to use their voices and experiences to influence their communities.
Change Agents base their advocacy priorities on what they hear from women from their community, and they work collectively to communicate their priorities and advocate for change. By driving forward self-articulated and rights-based changes in their communities, Change Agents make a crucial contribution towards our goal of transforming power systems and structures to better uphold and protect the rights of women affected by conflict and ensure their meaningful participation in the decisions, policies and laws that affect them. 
Step 1 – Selection:
Change Agents either nominate themselves or are nominated by their community peers to participate in the Change Agent programme. 
Step 2 – Training:
After nomination, women participate in our leadership and advocacy training programme, which focuses on building skills in leadership and advocacy, enabling Change Agents to translate their experiences and community-level expertise into a clear understanding of the priority issues restricting women's rights. 
Step 3 – Action plan implementation:
Using their advocacy skills and knowledge, Change Agents develop group action plans (based on the priority issues and key stakeholders they have identified) to advocate for change. Change Agents meet regularly with our teams, who provide mentoring support as they implement their plans. This includes connecting Change Agents to key stakeholders like community leaders and decision-makers, and to other networks of Change Agents and women's rights organisations to exchange their ideas and experiences. We also bring different groups of Change Agents together to network, share their learnings and when they've identified need for additional training. 
Step 4 – Inspiring broader change:
While Change Agents begin their advocacy at the community level, their collective power influences social norms, policies and decision-making up to the national and global levels. By exchanging knowledge, joining global campaigns, sharing evidence and convening spaces for dialogue, Change Agents advocacy has a ripple effect beyond just their own communities. Our policy and advocacy agendas are directly informed by the issues they have identified.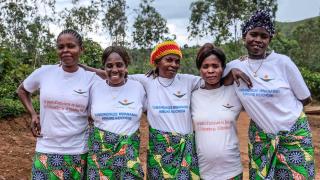 Taking Action
The Change Agents programme is a key part of our ongoing commitment to supporting women's participation in the decision-making that affects their lives. This briefing provides an overview of what our Change Agents programme has achieved to date.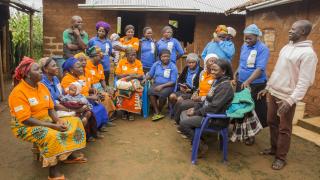 Using advocacy training to tackle violence against women in Nigeria
Change Agents in Nigeria are using the skills from our programme to challenge violence against women in their community. Zainab, our advocacy coordinator in Nigeria, explains the impact of violence in Nigeria and how Change Agents are addressing the issue.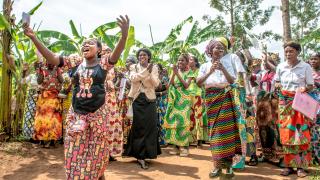 Change Agents Campaign
"Men can take many wives; we can't register our children."
Change Agents in eastern Democratic Republic of the Congo started a campaign to raise awareness of the importance of marriage registration and its impact on gender equality in the region.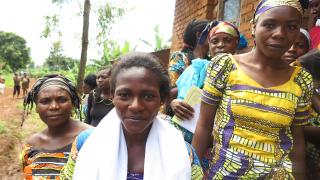 A marriage certificate might sound like just a piece of paper, but for marginalised women in eastern DRC, it's an important step towards greater security, self-reliance and securing rights.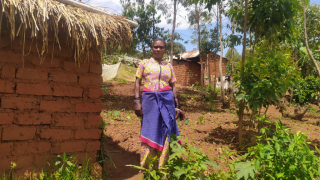 In the Democratic Republic of Congo, restrictive gender norms make it difficult for women to purchase land in their own name. Read Gorette, Furaha and Gentille's stories - three of our programme graduates who have defied the odds and now help other women to do the same.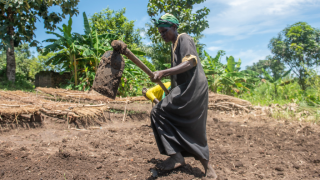 As political figures and activists engaged in discourse, addressing the effects of climate change through political leadership, a small group of women in South Sudan assembled less than 1000 miles away. Faced with a withering supply of crops and livestock, they're pursuing an avenue of farming that will make them more resilient.