You are here:
Using advocacy training to tackle violence against women in Nigeria
Zainab Gbobaniyi is a lawyer and advocacy trainer with Women for Women International.
I was born in Makurdi, the capital of Benue State in north-central Nigeria. I belong to a small tribe called the Jukun tribe. It wasn't easy growing up, as boys are much more valued than girls, so when my parents' first four children were girls, they were not happy about it. I was actually given a derogatory name in my native language, which means 'What can a woman do?'
I did well at secondary school and I decided that I wanted to read law at university. My father didn't want to pay for my studies, because a girl's education is seen as a waste of money. There were other challenges too. Some of the lecturers would prey on female students - they would see that you were vulnerable, that you were staying alone near the university while others were away during the holidays, that you couldn't afford the books you needed. It was really awful.
I saw women suffering so many forms of violence, for example:  
Economic violence: when a woman gets married, any property she owns belongs to her husband. If she gets divorced, she cannot take with her. Even an unmarried woman, when her father dies, will not get any inheritance. Even though women do most of the farm work, they can't access their earnings. Land is so important here, so when women are excluded from owning and inheriting it, the cycle of poverty continues. On average, the women we serve are earning just $0.35 per day when they start our training.
Physical and sexual violence: There is a common belief that a man should beat his wife to correct her, it is seen as normal.Our constitution is silent about spousal rape; whether a woman wants to have sex or not, her husband can force himself on her. Men will target young girls out selling goods at the market. If a girl is raped, people will say, 'why did you wear that dress? It was your own fault!' A third of Nigerian women have experienced VAW, with one in five subjected to physical violence.
Child marriage: 44% of girls in Nigeria are married before they are 18, and in the marginalised, rural communities where we work in north-central Nigeria, this number is often much higher. When girls are married and have children at a young age, before their bodies are fully developed, there is a high risk of vesico-vaginal fistulae – this is a big problem in the communities where we work.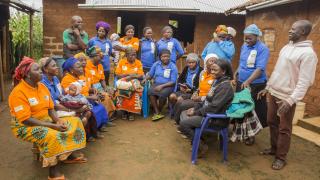 Change Agents
During the advocacy training we do with Women for Women International, through our 'Change Agents' programme, you can see things start to change. Women become a vanguard in their communities.
They will approach the traditional leaders and make them more aware of harmful practices affecting women, like domestic violence and inheritance rights. They will go to the police station and insist on prosecutions for rape cases. Recently a group of women from our programme went along with a local representative to the State House of Assembly, to ask that the laws protecting women be made stronger.
Change is gradual, but step by step, we're seeing a reduction in violence and women having more freedom to do what satisfies them. And they are changing attitudes. Men have even started going to the police in cases where their sisters or their nieces have been raped and insisting that these cases are prosecuted.
I have two children, my daughter is 13 and my son is 7. I bring them up without any difference between the gender roles. They see my husband helping around the house and supporting me.
I tell the women I work with: 'Look, I'm a lawyer, and I've been married for 15 years to my husband, and these are the strategies we use in our family'. Because they think that if you are an advocate for women's rights then you won't have a happy home. So I show them that it is possible to have both.
This blog was originally posted on Thomson Reuters Foundation News
Read more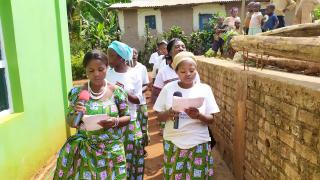 In the Democratic Republic of Congo, graduates of our programme are organising 'Community Forums' to educate and engage local leaders on women's rights issues, and find solutions to the major barriers women face.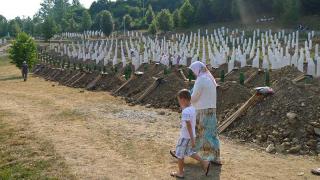 We are committed to helping those women who have survived sexual violence in war. This week we have an amazing opportunity. A fantastic group of supporters have agreed to match, pound for pound, every donation made during the week of 25th November – 3rd December 2019.