You are here:
Sexual Violence in Conflict
Our History
Rape, sexual slavery, enforced prostitution, forced pregnancy, enforced sterilisation and "any other forms of sexual violence of comparable gravity" are recognised by the International Criminal Court (ICC) both as crimes against humanity and as war crimes.
Women for Women International was established in 1993 to help survivors of sexual violence during the 1992 - 1995 conflict in Bosnia and Herzegovina, in the belief that stronger women build stronger nations. We continue to work with the most socially excluded women in countries affected by conflict across the world.
Most of the women we work with are affected by gender based violence, including sexual violence. It is an obstacle in allowing them to live dignified lives, free from fear.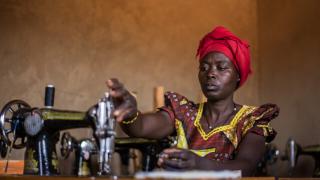 A tactic within conflict
Sexual violence in conflict happens both as a result of general lawlessness and as a political or military tactic. It is not specific to any era, culture or continent. As a tactic, sexual violence is used in conflict to destroy families and communities by targeting women and girls.
At one extreme, this could mean erasing future generations by rape or forced sterilisation, recognised as acts of genocide. Sexual violence can also be an effective tool to break up communities and subjugate women through fear and stigma.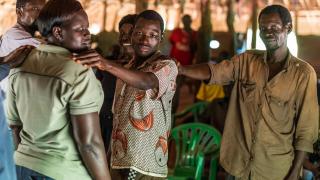 Ending Sexual Violence in Conflict
To effectively end violence, including sexual violence in conflict, we must challenge the harmful and discriminatory unwritten rules in societies that tolerate or permit abuses of women and girls.
We will only achieve this by promoting gender equality and women's empowerment, and by working with men to effectively challenge discrimination and inequality.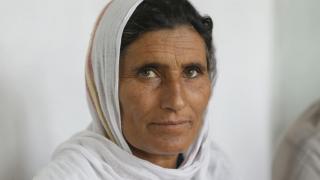 Policy briefing: Violence against Women
This paper presents our approach to addressing violence against women within the context of the emerging evidence, including baseline results from an impact evaluation of our work in Afghanistan and makes key recommendations for governments and donors based on our analysis.
Our Recommendations
Based on our experience and expertise, we make the following recommendations for ending sexual violence in conflict:
Protection: We call on governments to ensure international laws are upheld and implemented to protect women in war and conflict zones.
Participation: We recognise that all survivors of sexual violence in conflict have a right to be heard. Their voices must influence decisions that affect their futures and they are entitled to justice for the abuse they have survived.
Partnership: We demand a monumental increase in resources for women's rights groups to respond to the needs of sexual violence survivors and challenge the harmful norms that underpin violence against women.
Prevention: We work with men and women to break down the social norms that portray abuse as 'normal' or part of 'tradition'. Preventing violence against women requires a widespread change of attitudes.
Recent Examples of Sexual Violence in Conflict
The UN Special Rapporteur on Rwanda, Rene Degni-Segui, estimated between 250,000 and 500,000 cases of rape during the 100 days of genocide in Rwanda in 1994.
According to a UN report published in January 2016, an estimated 3,500 people are currently being held in sexual slavery by ISIS, predominantly Yezidi women and children.
Prior to September 2015, the UN recorded more than 1,300 reports of rape in South Sudan's Unity state alone, which is home to an estimated 1.2m people.