You are here:
Virtual ways to support women survivors of war
FUNDRAISE ONLINE WITH US
Coronavirus has changed our lives and the impact is being felt across the world. Poverty, conflict, and gender discrimination make the women we serve most vulnerable to infectious diseases.
The pandemic has disrupted fundraising at a time when women survivors of war need our support more than ever.
Here's how you can help and raise vital funds for women living in the world's most dangerous places, whilst staying safe and healthy.
Get involved in virtual fundraising with Women for Women International!
Declutter and Donate!
Have you been decluttering your home whilst in lockdown? If you have books, CDs, games or DVDs waiting in a pile to take to your local charity shop, which is currently closed, you can raise money for Women for Women International through #DeclutterAndDonate using the Ziffit app. All you need to do is download the app and select Women for Women International at checkout!
SET YOURSELF A DISTANCE CHALLENGE
Challenge yourself to walk, run, cycle or climb – please follow the Government guidelines on exercise and social distancing and remember to stay local. How about one of the following distances related to our work?
8km in homage to the 8 conflict-affected countries we work in
12km to signify the length of our year-long training programmes
25km in solidarity with our classrooms of 25 women survivors of war
50km to demonstrate the 500,000 women we have helped since 1993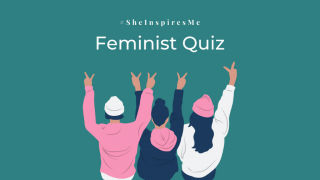 HOST A FEMINIST QUIZ
Gather your friends and family online for the ultimate Feminist Quiz. Ask everyone to donate £5 to participate and test their knowledge of women's rights.
Have fun whilst raising vital funds for women living in the world's most dangerous places!
ONLINE SHOP WITH PURPOSE
Our corporate partners have been instrumental to our mission and their support enables us to continue reaching women living in some of the world's most dangerous places.
Head to our blog for inspiration from brands like Mint Velvet and NET-A-PORTER, which not only treats you but also helps support women survivors of war.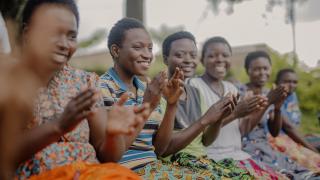 Have your donation matched by your employer
If you fundraise for Women for Women International, make sure to ask your employer if they run a matching gift programme. Employers are often happy to double or triple match their employees' donation.
Corporate matching is a great way to boost your fundraising as the money you raise will make even more of an impact on the lives of the women we serve, at no extra cost.