You are here:
Supporter Spotlight: Selina's Cape Wrath Ultra
Selina McCole took on Cape Wrath Ultra and made it to the end despite injury, inclement weather and huge ascents. She also raised over £7,000 for women survivors of war!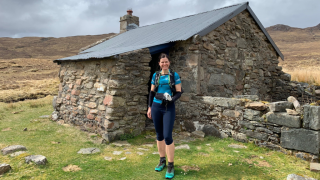 Cape Wrath Ultra is an eight-day, 400km race up the west coast of Scotland, with 11,200m of ascent and 100 river crossings. Days vary in length from 37km to 72km, and strict cut-off times force latecomers to withdraw.
I knew it would be the hardest challenge I'd ever undertaken but the route is stunning, and goes through parts of Scotland I'd never been to. It was also a great opportunity to raise money and awareness for causes that I feel particularly passionate about. I chose Women for Women International, which supports women in conflict-affected countries, and Stop the Traffik, which prevents vulnerable people from being exploited by human traffickers.
I've fundraised for Women for Women International before; notably back in 2016 when I ran the Marathon des Sables. As I said back then, and continue to reflect on now, what a tough race like Cape Wrath put me through is nothing compared to what women survivors of war have endured, so that inspired me to keep going during the tough times.
For the most part, the weather was great. For the first three days, we enjoyed glorious sunshine, which made evenings camping and washing in rivers and lochs pleasant. By day four though, the weather got a bit fresher and the worst weather day was day six. By that stage, I was making slow progress due to shin splints and had hooked up with another injured runner, Cath, for motivation. The heavens opened as we made our way down a treacherously slippery gorge at the end of a 72km day. 
The scenery was achingly beautiful: the remote sea loch settlement of Kinloch Hourn; one of Britain's tallest waterfalls, the Falls of Glomach; the waterfalls towards Ruadh Stac Mor; the views of Loch Broom and the campsite on day five; Oykel Bridge on day six; and the remote Sandwood Bay beach.
Ourea Events did a great job of organising it all: campsites were all set up and run; food was great; volunteers were amazing; and the physios were so skilled. Unfortunately, shin splints on my right leg from the end of day three meant I had five days and 238km of suffering to endure! By the end, the problems had compounded, and I also had a very swollen knee and my body was retaining eight litres of water. 
The physios really were miracle workers; without their handiwork and a lot of K-tape, I would not have made it to the end. The runners also helped each other as the days unfolded; faster runners would bring food to our tent and help us get compression socks and filthy shoes off when we arrived late at night.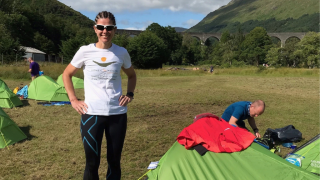 I loved Ultra Mail, where friends and family can send you messages of support which you receive each evening, and which really pick you up when you are low. 
In the end, it took me 74 hours - 24 more than the race winner! I've never suffered shin splints before, and they are horrendous. Many observers were inspired by the determination of those of us who had to persevere through injury. A similar number commented that we were absolutely mad!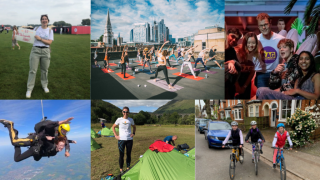 Inspired by Selina?
We know not everyone can hack a 400k, multi-day race in Scotland - but don't worry. There are a hundred and one ways you can raise money for women survivors of war. You can run, walk, cycle, or jump out of a plane, or stay safely on the ground with a bake sale and feminist quiz.
The possibilities are endless!
Learn More About our Supporters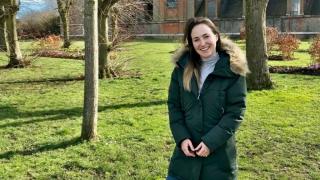 We asked Ruth to share what inspired her and the team to come together and complete their very own 500 for 500 challenge in support of women survivors of war.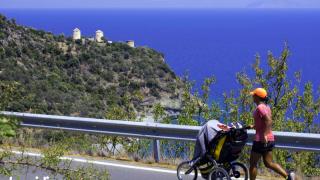 A true member of our global sisterhood, Lootie is currently running around the world in support of the women we serve. In this blog, she shares the reason behind her support and journey and some useful training tips for our #SheInspiresMe Squad.