You are here:
Supporter Spotlight: Lootie's run around the world
Today, we are speaking to Marie 'Lootie' Leautey, one of our supporters who is an incredible advocate for women survivors of war, spreading the word about Women for Women International's vital work all around the world. A true member of our global sisterhood, Lootie is currently running around the world in support of the women we serve.* So far, Lootie has successfully crossed the European continent, having run a total of 15,420km. That's the equivalent of 383 marathons! In this blog, she shares the reason behind her support and journey and some useful training tips for our #SheInspiresMe Squad.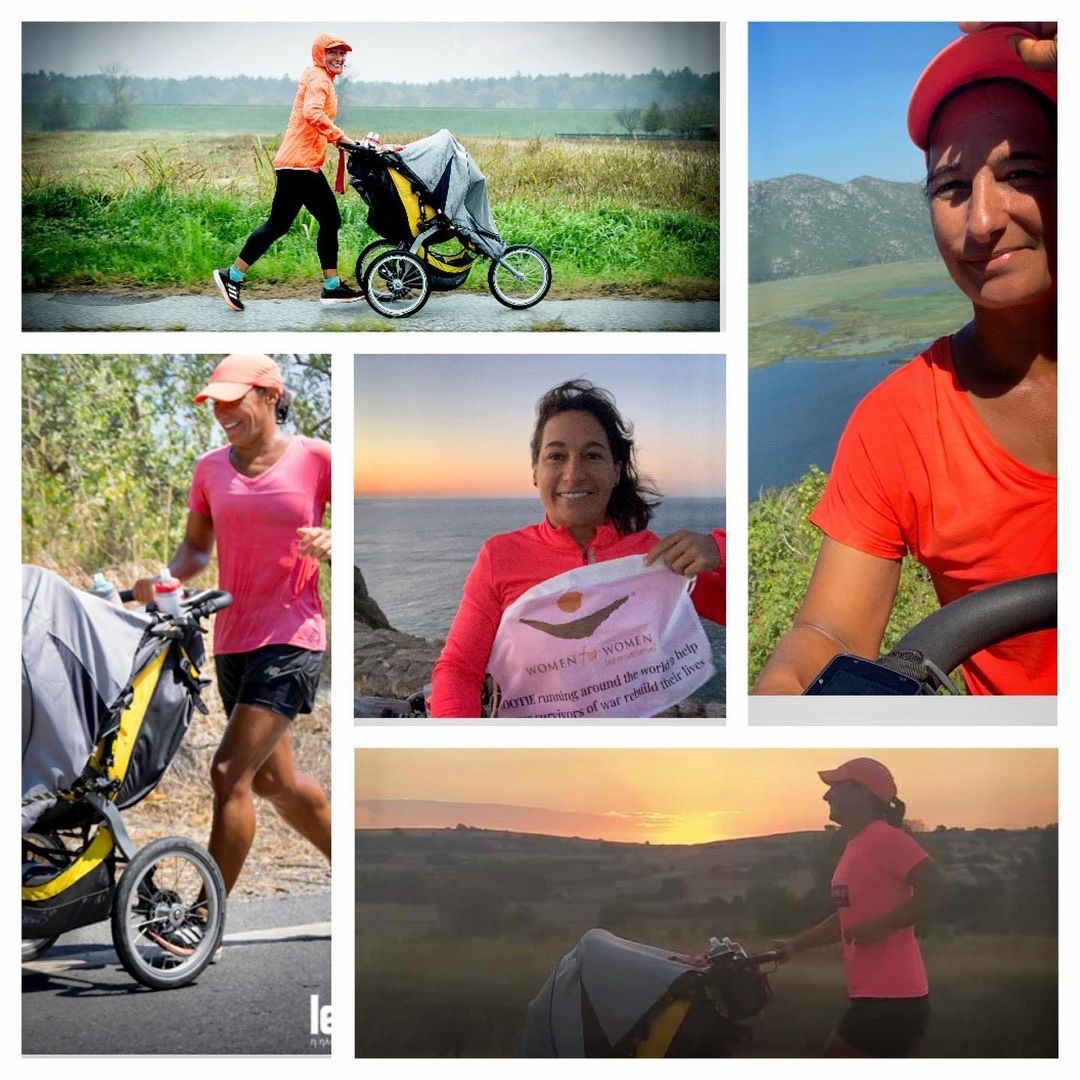 Why have you chosen to support Women for Women International?
I first donated to Women for Women International in 2014, in support of a friend who was completing incredible challenges in support of women survivors of war: crossing Ethiopia by bike, climbing to Everest base camp etc. I thought the concept was fantastic: here is this group of women achieving mind blowing things and showing this to other women, leading the way, setting an example. Changing our mindset. Unlocking fears and empowering other women to achieve incredible things as well.
Women helping women make a difference.
The fact that Women for Women International's work is set in post-conflict countries resonates with me. In countries affected by war and conflict, women survivors of war demonstrate incredible resilience as they are often left to rebuild their communities. Women for Women International's year-long training programme equips women to regain confidence and build a better future for themselves and their families. The programme is truly inspirational, practical and incredibly effective. This is why I have chosen to lend them my support.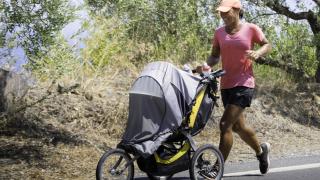 In December 2019 I started the adventure of a lifetime: a run around the world! Running a marathon a day, I set out to run solo across 4 continents, from ocean to ocean. This answers a desire to see the world, express my joy of being alive and my love for running and the outdoors. There is no greater freedom than the one you exercise.
If there is one person I can credit as the inspiration of this amazing journey, it is my grandmother. She was a dedicated feminist, and lived her whole life as a free woman. She moved countries at a young age, pursued higher education, raised her young family during WWII whilst her husband was a prisoner of war in a camp and was at the helm of the first and unique feminist library of Paris.
I hope that my running feat will show that we are as capable as anyone else to dream big, go for it and succeed.
Running in support of Women for Women International encapsulates all of these values. And this is why I have pledged to raise $1 per km run, to help women survivors of war rebuild their lives.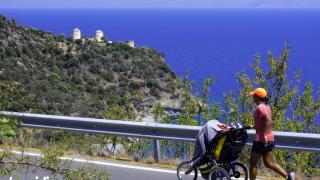 To all the runners out there. I have run in my journey, as of today, more than 8,500km, running 40.5km a day, 6 days a week. I am injury-free and have been so since the start. My advice, if I have any to share with you: stay healthy! The healthier you remain, the longer you will be able to run for. How to do so? I believe that listening to your body is of utter importance.
I understand that when one prepares for a race, timing is important. Specific training, measurement in numbers, speed, pace, intervals. This is how you measure your improvement. But too often this leads to runners not listening to the signals sent by their body. And too often leads to injury.
My message to you is: whilst it is important for you to set a target and work towards achieving it, make sure you don't treat the messages your body sends you as junk-mail. I have a technique for it. Every day, at the end of my daily marathon, I write my "run body-notes". Most of the time, it's empty. But sometimes it would read: "Felt my left ankle a bit stiff after a break for about 2km. Repeated itself after each break". This is just an example. I take notes. What it does is that it allows me to analyse if there is a pattern developing. If I was not writing notes, maybe I would miss that something has been nagging at me for 10 days. Or more. Simply because it was "not a biggie". I write down everything.
If I have noticed something is a recurring issue, I work on it during my runs. I will focus all my energy on understanding what causes the tension, the stiffness. Is my back straight? Are my feet landing where they should? Are my knees and hips aligned? Are my hips engaged in the movement? Do I overstride? I "scan" everything, stride after stride and try to understand and re-adjust my movement if needs be.
So to all runners of the #SheInspiredMe Squad, I wish you all the best at the race! And if you pay as much attention to your body signals as you do your GPS-watch numbers, you are on a healthy path!
*To continue her run around the world in the current environment, Lootie complies with the COVID-19 regulations of the country she is transiting through. If moving from country to country is no longer an option, Lootie will put her world run on hold to ensure her own safety and that of others.