You are here:
Top 5 Fundraising Tips
Fundraising can be daunting if you've never done it before, but it is easier than you think! You want to make your fundraising activity as engaging as possible whilst maintaining a clear messaging: that donors will be supporting women survivors of war
The golden rules for fundraising are:
Make a plan: be creative with your ideas, set fundraising milestones and targets

Choose your platform

Know your audience

Be engaging

Follow up, follow up, follow up!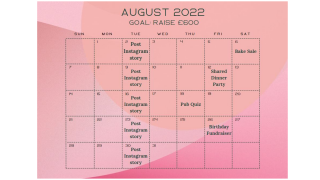 1. Make a plan
It's a good idea to set some smaller milestones and plan activities according to those targets. Here is an example one month plan with a mix of activities that you can organise to boost your fundraising. Feel free to create your own!
Set a target against each activity. For example, let's say you aim to raise £50 per Instagram story by adding a 'donate' button to your reels or stories, £50 through the bake sale and quiz, £100 through the dinner party and £200 through your birthday fundraiser. That's £600 covered!
Being consistent, spreading out your activities, and being creative with your fundraising is the best way to reach your target.
2. Choose your platform
Think about where you will be asking people to donate. Are you going to fundraise online, in person, both?
The best way to reach as many people as possible is to set up a JustGiving page and add the link to your Instagram bio, Facebook, Twitter, and TikTok accounts.
The easier it is for people to access your page, the more likely they are to donate. Make your page personal – add a photo of you, say what you are doing and why. Passion is infectious, so if you share a personal connection to our work and what inspires you to support us, people will be more likely to donate.
Get in touch with Julia at jvieyres@womenforwomen.org if you'd like some materials for your fundraising activities (digital assets, t-shirts, tote bags, stickers, etc.).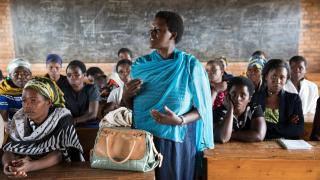 3. Know Your Audience
It's important to go where your audience already is and understand how they will be able to support you.
Are your friends and family more likely to be on Instagram, Facebook, or IRL? Is your network more likely to donate £100, £10, or spread the word about your fundraising activity? Make sure you have the right ask for the right person. If someone is unable to donate to your JustGiving page, ask them to share the link on their social instead – don't underestimate the power of your network!
Make this into a challenge: each friend you ask to share your page needs to then either donate and share it with at least two other friends, who in turn either can donate or pass your page on to two more friends – creating a ripple effect and getting the word out about your fundraising activity.
4. Be Engaging
Your fundraising activity should be exciting enough to motivate donors. However, some people need to know why you are fundraising– this is where you need to inspire them by advocating for women survivors of war. Tell them why we need their support.
Our website is full of stories from the women in our programme that you can share. Tell them why you are passionate about supporting Women for Women International. Try and make your message as personal as possible too – your family and friends first and foremost want to support YOU and want to know your personal motivation for fundraising for women survivors of war.
If you are training for a run, swim or cycle, think about how you can engage your network in your progress:
Post your Strava routes on your fundraising page, and set a fundraising target against each mile for example.

Ask people to set training challenges for you so they feel like they are a part of your journey.
You'll also want to let your network know how much you have raised so far, to keep them updated. At your halfway point, say thank you to your friends and family online (or personally) for helping you reach the halfway mark – this will encourage others to contribute too.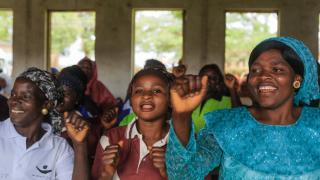 5. Follow, Up, Follow Up, Follow Up
Luck is on your side: the #1 reason people donate to a cause is simply because they were asked.
But you will need to be persistent in your fundraising. On average, only about 25% of the people who see your call to action will donate – if you are lucky! People either forget or lose interest (thank you short attention spans!) so you need to constantly remind them that you need their support.
Post about your challenge weekly on your channels and pair it with why you need to raise money to make it more impactful. As mentioned above, keep your network engaged throughout your fundraising.
Urgency is your friend. If you are challenging yourself to a run, swim, cycle or skydive  – make sure to push those last-minute donations in the weeks leading up to your event.
We're here to help. If you need anything else, please email Julia at jvieyres@womenforwomen.org. 
Happy Fundraising!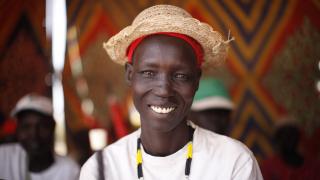 Have you ever been inspired to fundraise for Women for Women International, but felt daunted by the prospect of having to raise the funds? You're not alone.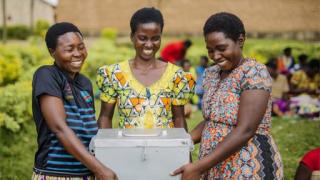 By fundraising for Women for Women International, you can make a real difference for women survivors of war. Your efforts will help women in our programmes to rebuild their lives and inspire hope for the future.