You are here:
International Women's Day Commitment
We all have the #PowerToChange
When we use our power together, we can change everything
The moment has come to join the movement!
We're connecting with some of our fellow movers and shakers to explore how they're using their #PowerToChange the world—to make it more equal, peaceful, and prosperous for women everywhere.
The challenges facing women are great, but our power is undeniable. When you use your own power, you can change anything. When we use our power together, we can change everything.
Read the commitment and add your name to the pledge to commit to becoming a change-maker in your own community. 
The Power to Change Our World
A world that does not respect women's power
does not respect women.
We're talked down to, talked over
silenced, ignored.
Our talents rejected,
our achievements brushed aside,
our bodies violated.
When conflict erupts,
we suffer most.
Violence robs us of livelihood, loved ones, food, and safety,
deepening the injustice we bear.
When the conflict is over,
the world's attention moves on.
We are left behind,
forgotten with no means to survive
no food, no water, no home
in a community that puts our needs and voices last.
Taught to accept injustice,
repress rage and frustration
As the world denies our power
again and again.
But,
When we seize our power
we speak with strength
we reclaim our rights
to protect and liberate one another
to rebuild a world that's just
and spark a flame to power change.
Commit to your part
big or small
stand up for women's rights
speak out against sexism
break down regressive, repressive social norms
share your story
support every woman
anywhere, everywhere.
Together, we will harness the power of women
for women.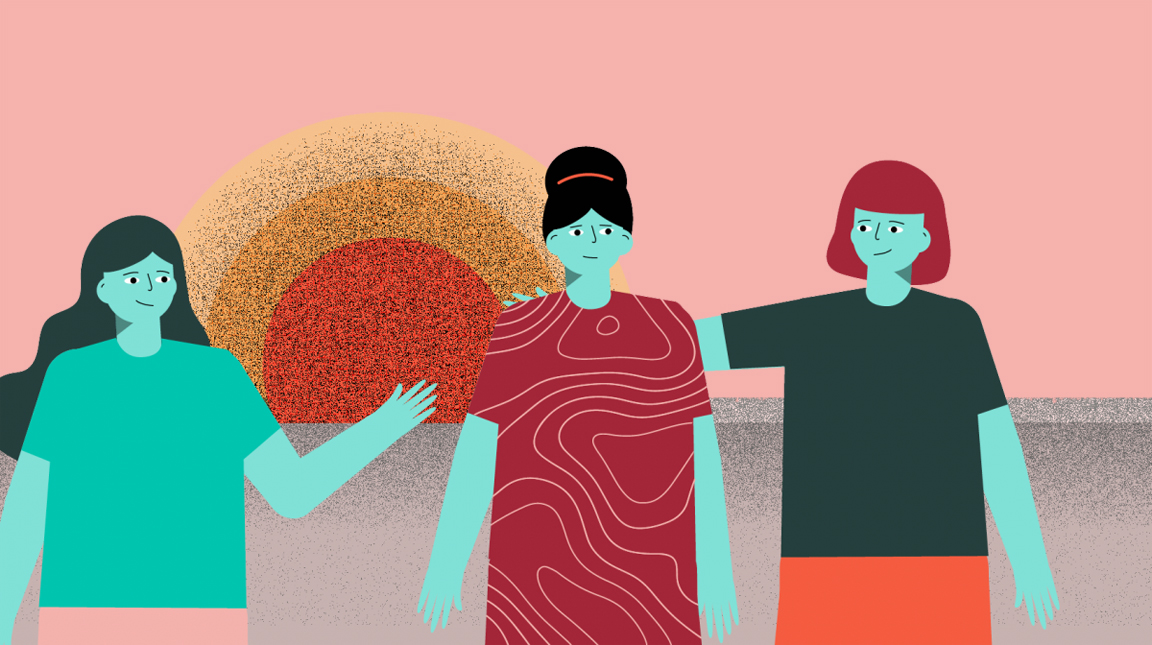 Commit to use your #PowerToChange
Do you commit to harness your #PowerToChange our world - to make it more equal, peaceful and prosperous for women everywhere? Join us!
Ways you can use your #PowerToChange
I pledge to…
Share my story. When I speak out about the injustice I've faced, I create space for other women to find power in numbers and to do the same.
Educate myself. I will seek out women's voices around the world and listen to them to learn how they face sexism and use their power – and to understand how I can use mine to support other women.
Connect with my community – even from afar. By connecting with people who use their power to support women, I can gain insight on how I can connect with and help women all over the world as part of a global community. Attending events (even virtually) and having conversations within digital communities is a step towards joining a global support network.
Support women. Besides sharing my power to grow our collective ability to create change, I can contribute to organisations that support women's power to rebuild our lives and our world.
I COMMIT TO HARNESS THE #POWERTOCHANGE THE WORLD — TO MAKE IT MORE EQUAL, PEACEFUL, AND PROSPEROUS FOR WOMEN EVERYWHERE.