You are here:
In Conversation with Clarissa Ward
A powerful conversation about journalism on the front lines
CNN Chief International Correspondent and Women for Women International Ambassador
On Thursday, 30th March we were joined by CNN Chief International Correspondent
Clarissa Ward
as she discussed her book
On All Fronts: The Education of a Journalist
, a portrait of her experiences as a world-renowned conflict reporter. From Baghdad to Beijing, her courageous journalism has taken her to some of the world's most dangerous places where she has documented the realities of conflict with empathy and grit. 
Moderated by Women for Women International – UK Managing Director Sara Bowcutt, this in-conversation event shed light on the importance of our work through the story of one brave woman who has worked tirelessly to illuminate the conditions of women survivors of war and conflict.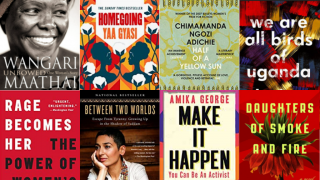 Feed your mind this Women's History Month with female authors whose powerful words and stories will inspire you to use your #PowerToChange.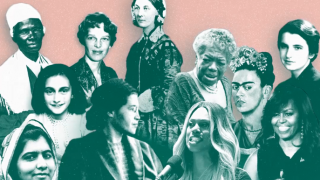 If you asked someone to name a famous woman from modern history, who do you think they would say? Here at Women for Women International, we want to celebrate the lesser known women who used their #PowerToChange history. Learn about the incredible impact of women you might not have heard of with our Women's History Month blog.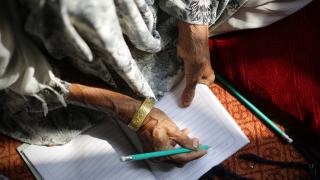 Our community-led approach is championed through our grassroots advocacy, the Change Agent programme. Change Agents drive forward their self-identified priorities to achieve sustainable and long-term change.