You are here:
#PowerToChange Workshop
WE CAN ALL BE CHANGE AGENTS IN OUR COMMUNITY
Thank you for joining us for our 'Five Steps to Harnessing Your #PowerToChange' workshop
Inspired by our
Change Agents programme
, our 'Five Steps to Harnessing Your #PowerToChange' workshop helped you access your own toolkit for building a better world.
In our live online session, our team members Nisha Singh, Global Policy and Advocacy Manager, and Camille Stanley, Corporate Partnerships Manager, walked you through the steps of creating and implementing your own action plan. You also heard from special guest Zainab Gbobaniyi, Advocacy Coordinator for Women for Women International - Nigeria, who has decades of experience supporting marginalised women to claim their power and create the changes they want to see.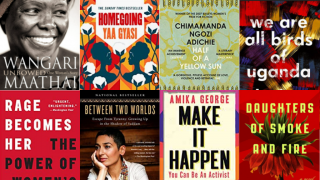 Feed your mind this Women's History Month with female authors whose powerful words and stories will inspire you to use your #PowerToChange.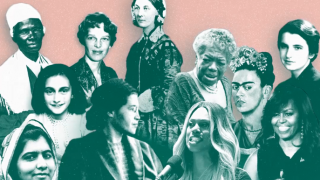 If you asked someone to name a famous woman from modern history, who do you think they would say?

Here at Women for Women International, we want to celebrate the lesser known women who used their #PowerToChange history. Learn about the incredible impact of women you might not have heard of with our
Women's History Month blog.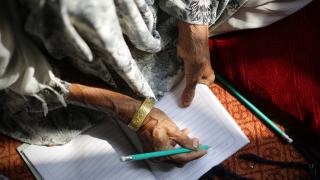 Supporting women to have influence in their communities is critical to their empowerment and promoting gender equality. We provide advanced training in leadership and advocacy for select graduates of our year-long programme so that they can push for changes that they want to see.