You are here:
For Sama: Virtual Film Screening and Q&A
For Sama
Film screening and panel discussion
As part of Women's History Month we invited you to use your #PowerToChange to create a better world for every woman, anywhere, everywhere. Get involved in activities that will help you get inspired and learn from change-makers around the world!
On Thursday, 10th March 2022, we held a virtual film screening of the BAFTA-winning and Oscar-nominated documentary For Sama, followed by a panel discussion and Q&A with Waad al-Kateab, Hamza al-Kateab and Afraa Hashem - Syrian activists using their #PowerToChange. This discussion was moderated by our Ambassador Basma Khalifa. 
What is the film about?
An intimate and epic journey into the female experience of war. The story of Waad al-Kateab's life through five years of the uprising in Aleppo, Syria, as she falls in love with a doctor, Hamza, gets married and gives birth to her daughter Sama - all while conflict rises around her.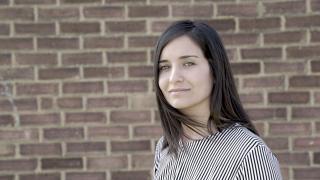 Waad al-Kateab
Waad al-Kateab is a Syrian activist and award-winning filmmaker whose debut feature film, For Sama, won a BAFTA for Best Documentary and received a nomination at the Academy Awards 2020. Waad, who lives in London with her family, works as a filmmaker/reporter for Channel 4 News and a mentor for female journalists, and dedicates time to her advocacy campaign, Action For Sama, which was set up to turn the worldwide reaction to For Sama into positive action for Syrians.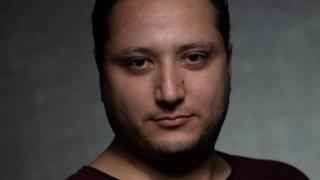 Hamza al-Kateab
Dr. Hamza al-Kateab is a Syrian doctor, human rights activist and public health advocate. Hamza was featured in the BAFTA-winning and OSCAR-nominated documentary For Sama which was filmed, directed and produced by his wife, Waad al-Kateab.  
Hamza delivered frontline medical care to thousands of people from 2012-2016 and was one of the last remaining doctors in Eastern Aleppo. In December 2016, Hamza and his family fled Aleppo and eventually settled in the UK. In recent years he has worked with Huozhi/Amanacard, a groundbreaking scheme that provides a financial lifeline to people trapped in crisis zones. He continues to dedicate time to advocacy efforts around ending the targeting of hospitals in Syria and co-leads the Action For Sama campaign with Waad.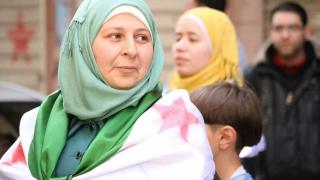 Afraa Hashem
Afraa Hashem is one of the main characters in For Sama.
Motivated by her beliefs in the principles of freedom, dignity and social justice, Afraa chose to remain in Aleppo with her family during the war to help those around her. She opened several schools and worked both as a school director and a supervisor in psychological support centers. She now dedicates her time to advocacy campaigns that raise awareness about the situation in Syria, one of which is Action For Sama. Afraa moved to London in 2020 to work for the campaign and advance her studies. Later that year, she was reunited with her husband and children when they were finally granted asylum in the UK.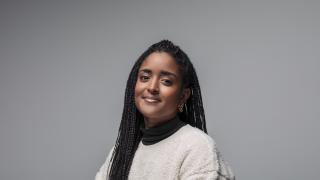 Our Host: Basma Khalifa
Basma Khalifa is a Sudanese multi-disciplinary, London-based creative. Across her creative outlets, Basma's work seeks to empower creatives and encourage others to explore their identity. She is perhaps best known for fronting her BBC3 Doc 'Inside the real Saudi Arabia…and Why I had to Leave' which reached an audience of over 15 million worldwide and earned her a nomination for best newcomer at the Edinburgh TV Festival. She has featured on outlets such as BBC News and CNN, and written for outlets including The Guardian, The Times and British Vogue. Basma continues working alongside BBC Studios under the mentorship of Louis Theroux and his production company Mindhouse to develop further documentary projects as well as further directing and consulting for brands.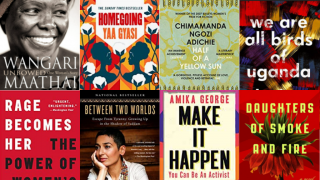 Feed your mind this Women's History Month with female authors whose powerful words and stories will inspire you to use your #PowerToChange.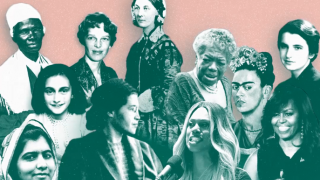 If you asked someone to name a famous woman from modern history, who do you think they would say? Here at Women for Women International, we want to celebrate the lesser known women who used their #PowerToChange history. Learn about the incredible impact of women you might not have heard of with our Women's History Month blog.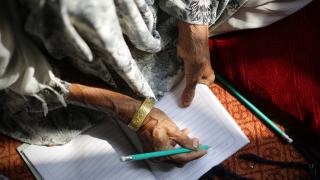 Our community-led approach is championed through our grassroots advocacy, the Change Agent programme. Change Agents drive forward their self-identified priorities to achieve sustainable and long-term change.