You are here:
One Year Later: Women's rights in Afghanistan
In the last year, women's rights in Afghanistan have been restricted relentlessly. Afghan women's freedoms are in jeopardy - and there is no end in sight to this crisis.
From education to clothing and travel, Afghan women are facing limitations on their most basic human rights.
A stark new reality
August 2021
Women were terrified of what their futures might hold.
Women were burning their certificates and diplomas, in fear that it would endanger them, and they were too scared to leave their houses.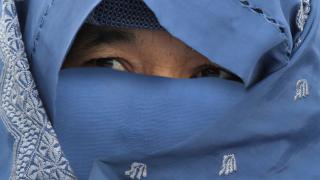 Women in the media
November 2021
All dramas, soap operas and entertainment shows featuring women were banned. Female news presenters were obligated to wear headscarves on screen. 
A ban on travel
December 2021
A month later, in December, women were prohibited from taking long-distance road trips alone.
To travel more than 72 kilometres, women must now be accompanied by a 'mahram' - a male close family member who they would not be allowed to marry.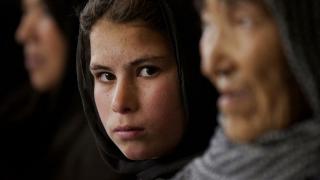 An end to girls' education
March 2022
We have worked in Afghanistan for 20 years. Between 2001 and 2021, great strides were made in terms of progress in girls' education.
By 2017, there was almost a tenfold rise in enrollment from grades 1 to 12. In 2001, under a million children were enrolled in school, almost none of whom were girls. But by 2017, school enrolment was up to 9.2 million students - with girls making up 39%. 
Last year, Afghan women and girls feared that education would suffer again - country-wide, but especially for girls.
On 23rd March, the first day of the school year in Afghanistan, girls went to school excited to see their friends and study. But they arrived to closed gates and armed guards - girls' secondary schools were shut. 
Now, only women who are already enrolled in university can study at this level - but they must sit separately from the men. And women and girls can no longer play sports publicly.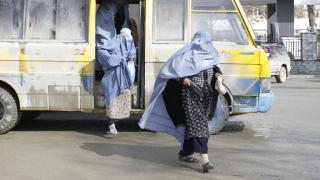 The burqa mandate
May 2022
In early May, the burqa mandate was reintroduced, forcing women to cover themselves from head to toe in public.
Samira, one of our staff members in Afghanistan whose name has been changed for her safety and security, was interviewed by a reporter on this issue. 
Our team in Afghanistan have been telling us about how these decrees impact their lives and work, including that our female colleagues in Afghanistan are forbidden from sitting with the men on our team. 
These are only some of the restrictions women are facing - and fighting. 
When we spoke to Afghan women through surveys and interviews between December 2021 and February 2022 in the creation of our report, "No One Hears Our Voices", they shared their hopes and fears for the future. 97% of the women we spoke to said that they experienced restrictions on their freedom, and one overarching message was clear: 
The international community still has an important role to play in exercising its power and leverage to support Afghan women's rights and alleviate the economic crisis affecting the country.  
Afghan women are raising their voices and taking action to regain their rights - and they are calling on your to support them.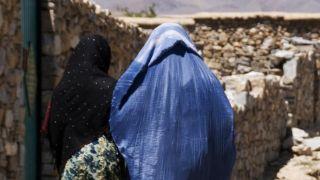 In Afghanistan, women will have to wear a burqa in public. While the Taliban promised a moderate government when they took power again in 2021, more and more freedoms for women are now being curtailed.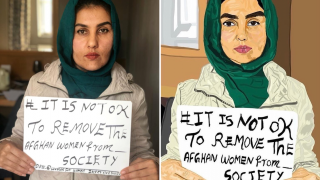 Latifa Faqirzada worked for Women for Women International - Afghanistan for nearly four years. With the help of the UK government, she left Kabul in August 2021 during the final days of the US/UK troop withdrawal. She is currently residing in London and advocating for the women who remain in Afghanistan. This blog is her personal story.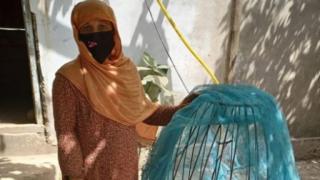 I was very disappointed and stressed when the new government (in Afghanistan) took over because it was so hard for me to enrol in this programme, and suddenly I couldn't learn anything, but when I heard about the resuming of the programme, I was very happy.