You are here:
#ActWithAfghanWomen Donate
Monthly donations are key to sustainable change
Be a source of stability for women in the midst of chaos
Make a monthly commitment of £7 or more and you will also become a member of our Power Up Club. Join before month end and get a free copy of Dancing in the Mosque by Afghan author and activist Dr. Homeira Qaderi.
Choose how often you want to give
Single Donation Form
Monthly Donation Form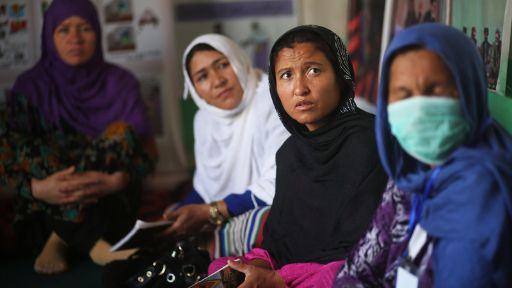 FAQs
Frequently Asked Questions
Why donate to Women for Women International?
For over 25 years, Women for Women International has been serving women survivors of war. Since 2002, we've reached more than 127,000 women in five provinces in Afghanistan and are continuing to expand our reach. We are one of the few organisations providing direct services to Afghan women. 
Women for Women International has developed a programme that offers women a constructive, dignified way to discover their power. They learn to defend their rights, lead mentally and physically healthy lives, influence decisions at home, generate income, and save money for the future. 
We are also proud that our country staff are from the same communities as the women we serve and are respected as local leaders. They are knowledgeable about the challenges women face as well as the opportunities to make real and lasting change. 
Why make a monthly gift? 
Monthly gifts are a lifeline. They are also the most efficient way to support women in need because more of your donation goes directly to our programmes rather than administrative costs. Our monthly supporters make it possible for our organisation to pivot when the needs of women change – exactly as they did in Afghanistan after the Taliban takeover.