You are here:
No one hears our voices: Afghanistan report
Afghan women share their hopes and fears
In their own words, Afghan women call for women's rights, inclusion in public life, urgent economic relief, and for the international community to step up in solidarity with them.
Between December 2021 and February 2022, Women for Women International conducted phone surveys and interviews with current and former participants of our programmes across Afghanistan and Afghan women's rights activists and organsations continuing their work within Afghanistan.  
The objective of these conversations was to better understand their current experiences and primary challenges, identify any promising support mechanisms, and to listen to their self-articulated hopes for their future.  
One overarching message emerged: the international community still has an important role to play in exercising its power and leverage to support Afghan women's rights and alleviate the economic crisis affecting the country.  
Explore the "No One Hears Our Voices" report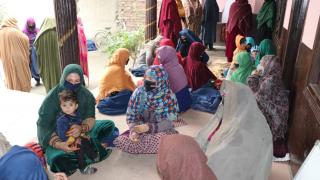 Since the de facto government takeover in Afghanistan in August 2021, decision-makers, international media, governments, and international institutions are often talking 'about' women in Afghanistan without speaking directly with Afghan women themselves, asking them what they are experiencing or understanding what they need. 
In contrast, this report makes recommendations that are directly derived from the voices and lived experiences of Afghan women and civil society across the following self-identified priority areas: 
Women's Participation and Inclusion
Economic and Humanitarian Crisis 
Sustaining the Afghan Women's Rights Movement within Afghanistan and Beyond 
Explicit National Laws and Policies 
UN Commitment to Women's Rights and Humanitarian Action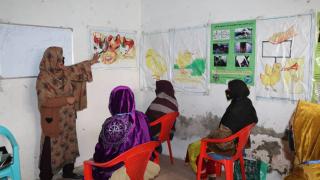 Many of the recommendations in this report call for women's rights, participation, and inclusion in public life within Afghanistan.
But beyond acting on these specific recommendations, policymakers and advocates alike must embed participation and inclusion of Afghan women into our processes for developing recommendations and policies henceforth by directly engaging with Afghan civil society and asking and listening to Afghan women, themselves.
Learn more about our work in Afghanistan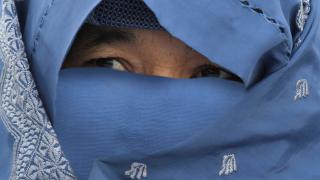 We're thrilled to share that after pausing the programmes for security reasons in August 2021, we have now reopened our first training centre in Afghanistan. We have enrolled 350 Afghan women so far, across two training centres that were reopened in Nangahar province.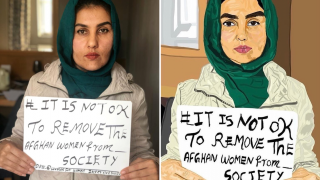 Latifa Faqirzada worked for Women for Women International - Afghanistan for nearly four years. With the help of the UK government, she left Kabul in August 2021 during the final days of the US/UK troop withdrawal. She is currently residing in London and advocating for the women who remain in Afghanistan. This blog is her personal story.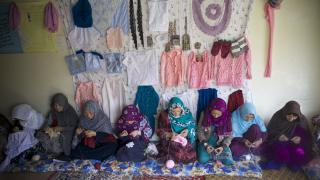 Since 2002, Women for Women International - Afghanistan has reached more than 120,000 women through our work.