My Name is Yusra
I was very disappointed and stressed when the new government took place because it was so hard for me to enrol in this programme, and suddenly I couldn't learn anything, but when I heard about the resuming of the programme, I was very happy.
I'm never absent from class, and I'll do my best to receive all the trainings I can. When I go home, I explain what I learned to my mother-in-law and my neighbours, who really enjoy it. Now, when I forget to share what I have learned with them, they ask me because they are very interested as well. This connection and interest make me so happy and grateful for all I'm receiving from Women for Women International!  
Before joining this programme we didn't know about anything. We didn't know our rights. My husband wasn't good to me, and my mother-in-law was always arguing with me, but now I have learned a lot, and I try to have patience and talk to them about my rights, and they are now good to me.  
My husband was jobless, but now he is working as a watchman in a hospital in Kabul. I also learned about savings, and since then, I've been saving some of my stipends. I have received some chickens, and now I'm talking to my trainer about an opportunity to get a loan from our saving box, so I can buy more chickens to create a chicken farm. With our economic improvement, I could also pay for the admission of my children to a private school, which will give them a better future.
All I can see is positive changes in my future thanks to this programme.
The name of the participant has been changed for her privacy or security.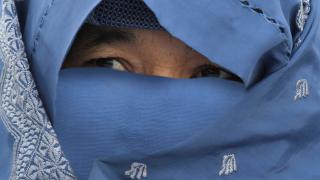 Situational assessment and recommended actions based on the perspectives and experiences of Afghan women. Hear directly from Afghan women about their challenges and hopes for the future.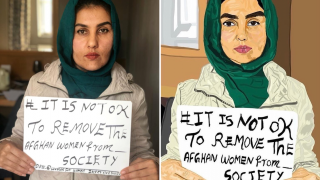 Latifa Faqirzada worked for Women for Women International - Afghanistan for nearly four years. With the help of the UK government, she left Kabul in August 2021 during the final days of the US/UK troop withdrawal. She is currently residing in London and advocating for the women who remain in Afghanistan. This blog is her personal story.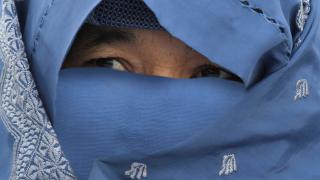 We're thrilled to share that after pausing the programmes for security reasons in August 2021, we have now reopened our first training centre in Afghanistan. We have enrolled 350 Afghan women so far, across two training centres that were reopened in Nangahar province.