You are here:
Celebrating the Nobel Peace Prize win – but what's next?
The awarding of the 2018 Nobel Peace Prize to Nadia Murad and Denis Mukwege is an important landmark, and their global recognition could not be more timely or urgent.
Both Nadia Murad and Denis Mukwege have worked tirelessly, and at great personal cost, to shine a light on an often unacknowledged dimension of conflict – the systematic rape of women and girls as a military tactic, used to destroy the fabric of communities.
I remember watching Nadia Murad's powerful speech to the UN Assembly in 2016. What she had endured at the hands of ISIS seemed unimaginable – yet, sadly, through my work with Women for Women International over the past decade, I had heard it countless times before. I've heard strikingly similar, devastating stories from women in Rwanda, Bosnia, Kosovo, and the Democratic Republic of Congo.
I heard it repeatedly during the Global Summit to End Sexual Violence in Conflict, held in London four years ago, which brought together survivors of sexual and gender-based violence, NGOs, subject experts including lawyers and psychologists, and government delegations from over 150 countries.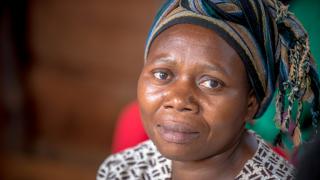 Since 2014, the world has become more violent and insecure. There are currently more than 40 active conflicts and refugees make up over 1% of the global population - the highest level in modern history. The world is less peaceful today than at any time during the past decade, according to the 2018 Global Peace Index. This means that, right now, millions of women are the targets of horrific violence and abuse. 
Sadly, we have seen little progress from governments on the pledges made at the 2014 Summit. We desperately need to see international laws upheld and implemented to protect women in conflict zones, and better justice systems to support survivors coming forward. We need to support women's participation in decision-making, so that the voices of survivors are heard and their needs are addressed. 
Ultimately though, we need to prevent rape being used as a tool of war – and this requires engaging closely and critically with the ideology that drives these atrocities. And the time is ripe for doing so.
Perhaps then, we are now in a position to see more clearly the parallels between the atrocities committed by ISIS and by Congolese militias, and incidents of rape, sexual assault and harassment committed in homes and workplaces on every continent and every country – whether or not they are in the midst of armed conflict.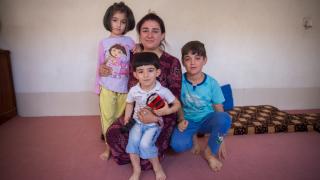 When asked whether the #MeToo movement influenced this year's prize, Nobel Committee Chairwoman Berit Reiss-Andersen said: "#MeToo and war crimes are not quite the same. But they have in common that they see the suffering of women, the abuse of women and that it is important that women leave the concept of shame behind and speak up."
Yes, war crimes and sexual assault in the workplace are very different. And yes, it's always dangerous to generalise about the experiences of women – we are not a monolithic group or a single demographic. Despite this, I believe that in order to truly end wartime rape, we need to acknowledge it as part of a wider system of oppression – of which many of the daily abuses and harassment highlighted by #MeToo are also a part.
Women's suffering and women's shame are indeed common threads – but more importantly, underpinning both are the violent actions of men, operating within a system that legitimises and condones their violence. Shame is a product of that system, and it is much more than a concept in women's minds – it is a visceral reality in their daily lives, which is imposed upon them by families, communities, and society at large.
In order for women to 'leave behind' their shame and speak out, societal norms around gender need to change – norms that see women as less than men, as property, as extensions of their husbands and male relatives rather than people in their own right.
In the past week, thousands of women all over the world have come forward to share their experiences of sexual violence, and the subsequent challenges and barriers they faced in disclosing it – the culture of shame and stigma that pressures them to stay silent.
Survivors like Nadia Murad and allies and advocates like Denis Mukwege have highlighted the extremes of a culture that normalises violence against women. We need to face up to the fact that the targeting of women in Iraq, DRC and other conflict zones are not monstrous aberrations or inevitable 'excesses of war' - but part of a continuum, rooted in the abuse of a profoundly unequal power dynamic.
Continue reading
This World Humanitarian Day, we are reminded of our shared responsibility to support those caught up in global crises. Find out three ways you can exercise your humanitarianism from our Executive Director, Brita Fernandez Schmidt.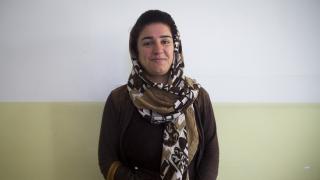 Kabira fled from Syria to Iraq where she joined a programme funded by Women for Women International. Read about her experiences overcoming isolation and trauma as she rebuilds her life.