You are here:
Kabira's Story
Kabira is a 38-year-old mother of two from Afrin, Syria. She fled in 2012 and now lives in Erbil, in the Kurdistan Region of Iraq.
One day the bombs started – we were so worried for our own safety and for our children. We didn't know where to go, Afrin was also under siege so we had nowhere to go. We took as much as we could carry and found a minibus that was travelling to the Kurdistan Region of Iraq (KRI).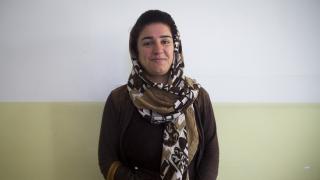 It was a very hazardous journey, the minibus was fired at from all directions; there were missiles, explosions and gun fire.
The driver was injured and taken to hospital, but we were determined to leave so another driver replaced him and we kept going.
I was most worried for my daughter. She was just three years old at that time. I made her sit under my seat – I was thinking that if I die I want her to die with me, I don't want my children to be taken by Daesh (ISIS).
We arrived in Qamishli, close to the border with Iraq, but the conflict was fierce, with government forces, opposition and jihadis. We drove to the border with the KRI, and the Kurdish Army helped us to cross the border. I kissed the soil of the KRI – it was safety.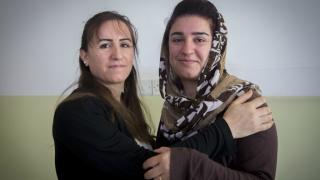 Continue Reading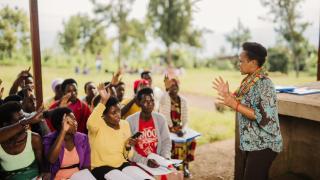 Sylvia, our Fundraising Projects Assistant, was born during the civil war in Sierra Leone. She shares why peace matters whether you're in Sierra Leone or South London.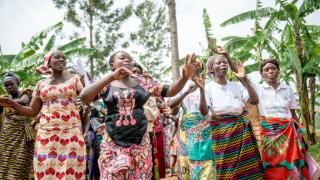 600 of our programme participants in the DRC have graduated from our 12-month social and economic empowerment programme. It was a chance for our programme graduates to reflect on their journey and share their achievements with their classmates, families and wider communities.