You are here:
Acts of Defiance: Two Years on in Afghanistan
So much has changed in Afghanistan in the past two years. Now, the streets are full of men - women have seemingly been erased from public life.
It has been two years since Taliban forces took control of Afghanistan and became the de facto government. In that time, they have systematically stripped women's rights away. 
There are no two ways about it: Afghanistan is the worst women's rights crisis in the world. 
Women are instructed to cover their bodies from head to toe. They must be accompanied by a mahram, a male family member, if they want to travel more than 75km from their homes. Parks and gyms are banned for women to visit, and recently beauty salons were added to this restriction too - a heavy blow considering the tens of thousands of women this industry employed, and the safe spaces salons provided. In May last year, one restriction stripped women of their driving licenses. Since then, one of our female staff members has been driven to our centres by her brother, Rashed, who says:
Every day we hear news about the restrictions.
Unlike many women in the country, our female staff members have permission to work. They are heavily scrutinised and they are scared, but they keep on going. 
We cannot quote them directly, share their names or include pictures of their faces. The risk is too great. But we have spoken to them, and to current participants and graduates of our programme, about what gives them the strength to go on and take a stand.
Here is what we can share: 
Miriam
*This is not her real name
One of our trainers, Miriam, admits that she is scared, but says "I don't want fear to rule me". She explains that she is inspired to keep teaching because of the transformation she sees in women after participating in our year-long programme. At first, they are too shy to make eye contact, but by the second month they're connecting as a group. Within four or five months, they have learnt vocational and business skills, and Miriam says she sees them coming up with ways to earn an income. 
Witnessing women realise their power gives Miriam the strength to keep on going.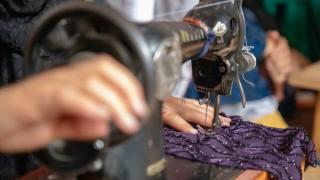 Parveen
*This is not her real name
Girls were banned from school when Parveen was in 8th Grade. She was cooped up at home, depressed, for over a year - but joined our programme when she turned 18. Parveen says that our training centres are a place where she feels safe. With other women like her, she found the courage to start studying online, in secret. Four months in to a course, she's learning Maths, Physics, Chemistry and her local language, Dari. And after studying, she uses the skills she gained in our programme to work part-time as a tailoring assistant - finally able to earn her own money.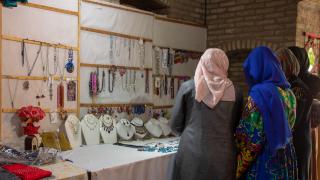 Ferhana
*This is not her real name
Ferhana graduated from our programme four years ago. Since then, she's been running a shop and employing up to 20 other women at a time - all widows and the sole earners for their families. When the de facto government closed her shop, she took a stand. It wasn't just her income at risk - it was all her employees' income too. She says: "I needed to be brave enough to tell them that we didn't have any male support and that our children were young". 
No act of defiance in Afghanistan is small, and these women show relentless strength and bravery.
Whether it is walking around with jeans under their mandatory abayas (full-length covering), sneaking out with friends to enjoy meals together, finding underground schools to continue their education, working through the fear, or advocating for themselves to the de facto government directly - Afghan women are determined, they are hopeful, and they will not be silenced.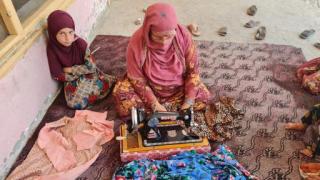 Being in the programme, I enjoyed having the space to connect with other women in the skill-building and social empowerment classes. I was learning things that I never imagined I would have the opportunity to learn in my life.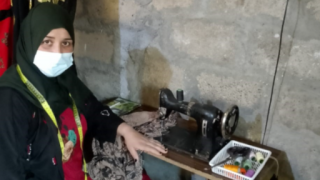 For many years Sarab's life was restricted by ISIS's control of Mosul, Iraq. Today, thanks to her enrolment in the Stronger Women, Stronger Nations programme she is slowly beginning to move on from this trauma and, for the first time in her life, is starting to believe in herself and her capabilities.