You are here:
Obaida's story
A glimpse of hope: Obaida in Afghanistan
Amidst the instability that followed the de facto governments takeover, Obaida found a way to rebuild her life through the Stronger Women, Stronger Nations programme.
My name is Obaida, and I live in Afghanistan. I'm a mother of six children - two daughters and four sons. My husband used to drive a rickshaw (tuk-tuk) for a living but we were still unable to make ends meet. One day, my husband heard from a village leader about Women for Women International, an NGO that had opened a centre in our village. I got excited about the news, especially because my husband encouraged me to enrol in the programme.
The programme started one week after the registration. Being in the programme, I enjoyed having the space to connect with other women in the skill-building and social empowerment classes. I was learning things that I never imagined I would have the opportunity to learn in my life. Through the programme, I began to receive a monthly stipend that I was using to help my family.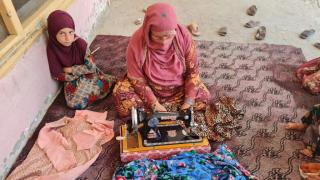 In the skill-building training, I learnt how to sew and started making money by sewing clothes for my neighbours.  
Of course, I was not charging a lot since it was the beginning of my business, but I started to envision a promising future and a better life for me and my family. My kids were going to school every day, we could afford to put food on the table and things were finally going well. But soon, everything changed.  
In August 2021, as the world watched in horror when the de facto government took control of Kabul, our lives changed for the worse. I will never forget that time.  
It was midnight when we started to hear guns firing and people shouting. It was late at night, but all the people in our neighbourhood were awake, including the children. Everybody wanted to know what was happening.  
The morning began with daylight, but our lives were utterly in the dark. Suddenly, all the schools, offices, and activities were banned. Afghanistan was in quarantine. Not because of the coronavirus, but because of the de facto government.
Again, our life fell into uncertainty and extreme poverty. My husband had to stop working as we were afraid of what could happen to us. We had no food, no peace of mind. Our children cried constantly out of hunger. During the training, I had collected some money from my stipend that I was saving to buy a sewing machine. I used my savings to buy food for us to eat but we were soon running out of it. Our condition was getting worse, and all we could do was pray for peace and food. 
After a few months of despair, in February 2022, I heard that Women for Women International was reopening its centres. It was like a glimpse of hope in our lives. I burst into tears. But this time they were tears of happiness! 
The night before our centre reopened, I was too excited to sleep. The next day I went to the centre, and finally re-enroled in the programme. In addition to the monthly stipend, Women for Women International also gave us extra "winterisation" money to support us during these harsh times. With this, I could buy some food for my family, and with a portion of it, my husband was able to get his rickshaw back and started selling ice cream. Little did I know that our troubles were far from over and what happened next tested all my resolve and strength. 
One day in May 2022, my husband was in the market when he called me to check on the children and tell me he was bringing us some food. While I was on the phone with him suddenly I heard screams and people crying, and then my husband's phone got disconnected. I called him back several times but his mobile phone was switched off. He had just disappeared, there was no word from him. I searched for him everywhere but couldn't find him. No one knew of his whereabouts. I went to the owner of the ice-cream company he worked for, who told me that my husband was being investigated by the de facto government and had been taken to an unknown location.  
I will never forget the horrible suffering we went through not knowing whether he was alive or dead.
During his absence, since I was still in the programme, I bought some chickens with the stipend money and started sewing people's clothes to support my family. After 15 days, my husband was released. He was tortured as they were suspicious of him. We learnt that he was arrested just because he was talking with me on the phone.  
Women for Women International taught me the skills I needed to support my family. I still run a small business sewing clothes and now also sell eggs with the poultry kit I was provided in the programme. With the money I earn, I can support my family as well as save a portion of it.
While I do not know what the future holds for us, I feel I can finally build pieces of my life back together, one step at a time.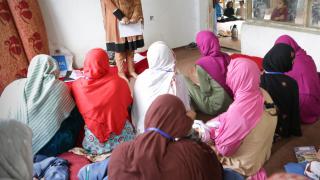 One of my friends told me about Women for Women International and how it provided training for women. That's when I learned that I wasn't alone in my suffering. There are other women, who have the same pain.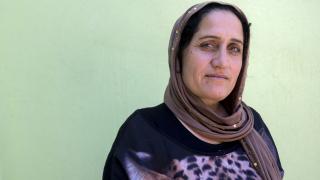 Our neighbour knocked at the door and asked 'Why are you not escaping?' She told us that they are kidnapping girls and killing men, so we decided to run away and not take anything with us.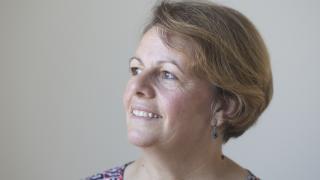 Joining the Women for Women International programme was the biggest change in my life. I found myself. I was convinced that I was alone, the only person who had experienced such difficulties.