You are here:
2021 in Review
THANK YOU FOR SUPPORTING WOMEN SURVIVORS OF WAR IN 2021
Last year, we were able to reach thousands of women across the conflict-affected countries we work in, amid the global pandemic and despite resurgences of violence in some of the communities we support.
With COVID-19 making life even more difficult and dangerous for women living in conflict-affected regions, pushing millions of women and girls deeper into poverty, your support has been more important than ever before.
Thanks to you, the women in our programmes have been able to access knowledge and power, build resilience and drive positive change in their own lives and for their communities. Our teams around the world continued their work with COVID-19 preventative measures in place, working closely with women and their communities to deliver critical services, information and solidarity.
But the pandemic is not the only – or the greatest – threat to our sisters in Afghanistan. Even with our programme on hold for security reasons, we have been supporting our Afghan colleagues and the women in our programme since the current government took control in the summer. We are meeting their most basic needs through this time of crisis, unwavering in our commitment and made possible by your overwhelming response to our Afghanistan appeal.
This year has seen the continuation of a global pandemic, predicted to push 47 million women and girls into poverty. It has also seen a rise in extremism and increased instability for many of the women in our programmes.
Coming together for women in some of the most dangerous places in the world has never been so critical. You have shown up, rallied support and raised your voices for women survivors of war this year.
Thank you for helping women around the world build themselves and their nations a brighter future.
Here is a look back at what we achieved together in 2021!
Use these links to explore the page: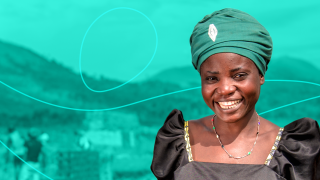 Time for a transformation
At a time when progress on women's rights is coming under increasing threat, our new brand will allow us to reach and connect with more people like you, so we can ultimately serve more women survivors of war.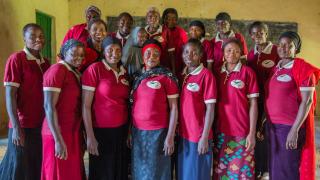 CELEBRATING THE POWER OF WOMEN'S COOPERATIVES
In the communities where we work in rural Nigeria, cooperatives are powerful vehicles for women's economic empowerment.
By joining forces rather than operating alone, rural women can boost their productivity and incomes – and transform their lives. Read more in this blog celebrating International Cooperatives Day, including the powerful story of one of our graduates, Anthonia.
Thanks to the players of People's Postcode Lottery, thousands of women have and continue to be enrolled in our programme. We are so grateful for their incredible generosity.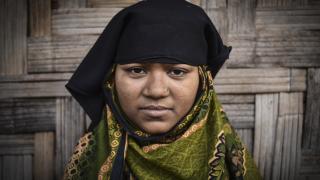 RESPONDING TO CURRENT CONFLICTS
Through our Conflict Respond Fund, we are able to expand our impact by tracking crises in real-time, identifying credible partners on the ground and allocating resources to meet the urgent needs of women survivors, no matter what side of a conflict they are on.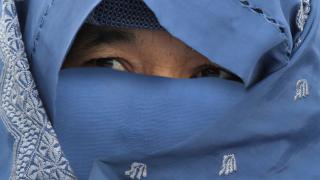 We were overwhelmed by your support
Thanks to your generosity, we are working with the new government and partner organisations on the ground to meet immediate critical needs including enabling mobile cash transfers, providing kitchen garden and poultry kits as well as assessing the longer-term needs of our programme participants.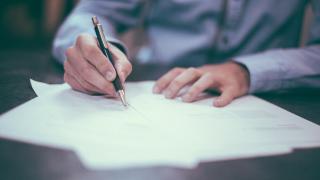 We called for urgent action from the UK Government
In August, Women for Women International coordinated a joint letter - in partnership with GAPS and other members - to the UK Prime Minister, demanding support for Afghan women.
The letter had three key asks: for the UK Government to work closely with stakeholders to ensure a safe and legal exit from Afghanistan for women at risk; for the Afghan Relocations Assistance Policy to include Afghans at heightened risk of persecution due to their women's rights activism; and for any actions taken in response to the situation in Afghanistan to prioritise women and girls.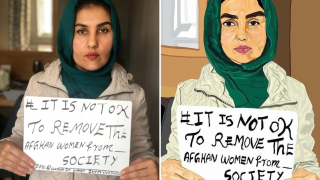 We continue to meet with decision makers and influencers
We have continued to meet with key decision-makers and influencers, from various government officials to UK MPs, as well as other civil society and women's rights organisations, to raise awareness of the experiences of women in Afghanistan and make key recommendations for action. A number of our colleagues who were evacuated from Afghanistan, and are now residing in the UK, have fed into and participated in these discussions.
CHARLOTTE TILBURY
In 2019, Charlotte Tilbury committed £1m to Women for Women International. This year, those vital funds have supported our work in Iraq and Rwanda and helped us to navigate challenges in our Nigeria programme caused by the UK Government's foreign aid budget cuts.
Charlotte Tilbury also participated in our Virtual Car Boot Sale and lent their channels for a social media takeover to raise awareness of our work. They topped off the year by donating £15 from each Holiday Stocking (RRP £25) to help women survivors of war rebuild their lives.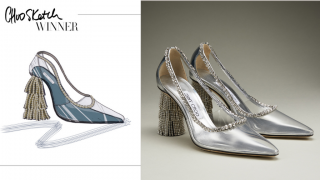 JIMMY CHOO
In 2020, Jimmy Choo committed to a three-year partnership, including an annual donation, employee engagement and series of bespoke brand activations. This came to life in 2021, with Jimmy Choo sponsoring women survivors of war for 50 employees; launching the CHOO SKETCH collection which donated 100% of profits; participating in our Virtual Car Boot Sale; auctioning a NFT (non-fungible token) and sponsoring our live #SheInspiresMe Lunch event - all in aid of women living in the world's most dangerous countries.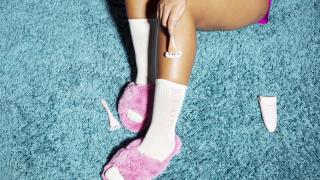 ESTRID
Estrid is a razor-subscription brand with gender equality at its heart. They joined the global sisterhood in April 2021 , donating 1% of all sales to our work with women survivors of war. In the first six months of this partnership, Estrid has raised almost £120,000, helping to make the world more equal, peaceful and prosperous.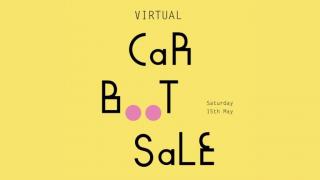 Virtual Car Boot Sale
Following the success of our two Virtual Car Boot Sales last year, we were delighted to bring the all-day digital fashion extravaganza back on Saturday 15th May! Hosted by Alex Eagle, we were joined by designers, style influencers, fashion icons and coveted brands who delved into their wardrobes and collections to support our work. Together we raised over £50,000 at a time when women survivors of war need our support the most.
#SheInspiresMe Lunch
We were absolutely delighted to host the #SheInspiresMe Lunch in October - our first in-person event since the pandemic. Over 70 guests attended the Lunch, this year sponsored by Jimmy Choo and Romilly Wilde, to hear guest speaker Waad al-Kateab in conversation with our host Tina Daheley. Waad's high-risk reporting from Syria is an intimate journey into the female experience of war and her powerful story shows that courage and determination can thrive in the most dangerous circumstances imaginable.
Tina and Waad were joined by Women for Women International Ambassador Jasmine Hemsley who spoke about her support for our programme and why she supports Women for Women International.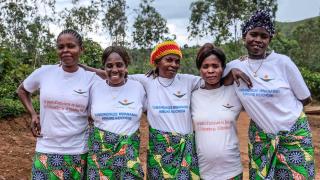 How to make marginalised women's voices count
The event - co-hosted with the governments of Germany, the USA and Chile - considered key challenges and gaps that hinder the empowerment of marginalised women in conflict settings. It featured a cross-regional panel and highlighted the voices of marginalised women to be heard by the international community.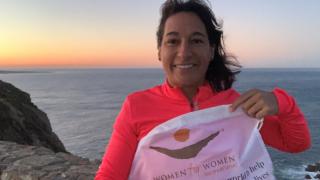 Running around the world
A true member of our global sisterhood, Lootie is currently running around the world in support of the women we serve. In this blog, she shares the reason behind her support and journey and some useful training tips for our #SheInspiresMe Squad.
Inspired by Lootie? Sign up to join us for the Brighton Marathon or Brighton 10k in April 2022!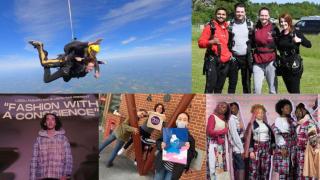 Student RAGs
During 2020/2021, we had the privilege of partnering with LSESU RAG, Hertfordshire RAG and Bristol RAG. From organising a #MakeArtMakeChange fundraiser, to taking part in the 16 Days of Activism, to organising a sustainable Fashion Show and jumping out of a plane in support of the women we serve, we couldn't be prouder of our student fundraisers and all they have achieved this year despite the pandemic.
Through their hard work and dedication they collectively raised over £5,000 for women survivors of war.
Power Up Club
In 2021 we launched the Power Up Club – a community of committed supporters who come together, develop their knowledge and skills, and drive the changes they want to see in the world.
By donating £7 or more per month you can also join the Power Up Club and get free access to virtual events, exclusive digital content, and opportunities to learn and connect, as well as practical ideas for meaningful everyday activism.
#PowerToChange
For International Women's Day in 2021, over 5,000 of you committed to using your #PowerToChange our world - to make it more equal, peaceful and prosperous for women everywhere.
Thank you!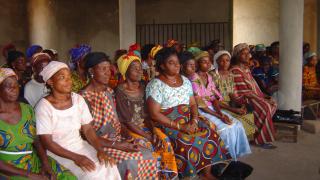 Responding to UK Aid Cuts
We have been working to raise awareness of the impact of the cuts on women affected by conflict, promote transparency and hold the UK Government accountable. The effect of the cuts on our programming in Nigeria gained international media attention in the Guardian and Devex. We also fed into sector-wide rapid assessments of the gendered impact of the cuts by including two case studies from our programmes reaching UK parliamentarians and the media, and contributed to the drafting of a joint letter to a UK Government Minister with GAPS.
We will continue feeding into sector-wide analysis of the gendered impact of the UK Aid cuts.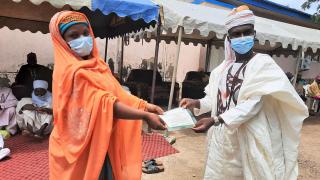 Impact of COVID-19 on gender equality, peace and security
Over the course of 2020 and 2021, we participated in a GAPS-led project that produced a series of reports titled - Now and the Future, looking at the impact of COVID-19 on gender equality, peace and security. This provided important evidence for the international community to use to develop programmes. Funded by the UK Government and UN Women, the project had 22 partners and was based on consultation with over 200 organisations in 10 countries.
Women for Women International was proud to be one of the project partners, leading the research in Nigeria and Afghanistan and sharing findings with international and national decision-makers.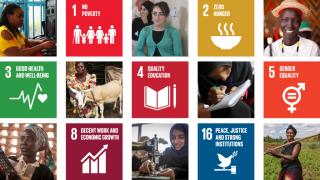 Global goals
Women for Women International has committed to using the Sustainable Development Goals as a framework for annually sharing the data we collect from our programme and to share our contribution towards the implementation of the Goals.
In November, we published our latest annual data (from 2020) to highlight the need for urgent and decisive action to accelerate change, and show the impact of prioritising and investing in the most marginalised women living in fragile and conflict-affected states. This data provides a snapshot into lived realities of women affected by the intersection of conflict and COVID-19.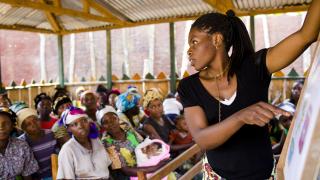 Collective action for women's rights in the DRC
With funding from the UK Government, Women for Women International in the DRC have been working with civil society partners to build an Advocacy Alliance to drive forward collective action for women's rights in South Kivu.
In the first half of 2021, we worked with key partners to conduct community analysis and identify advocacy priorities. 25 members of the alliance with staff from Women for Women International - DRC participated in a workshop using reports from women's coalitions, official declarations and media articles to develop a strategic plan.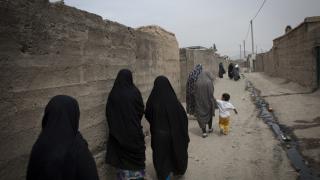 17 AUGUST 2021 | THE GUARDIAN

The UK government must do everything it can to help Afghan women. Together with 100 other signatories we call for visas, safe exit and humanitarian care for those now in need.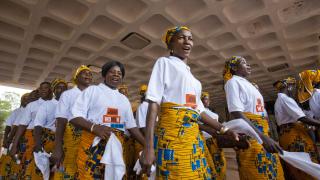 18 JULY 2021 | THE GUARDIAN

⁠Buki Onyishi, Country Director of our Nigeria programme talks to The Guardian about foreign funding cuts that threaten the future of women and girls and have a long-term impact on gender equality.⁠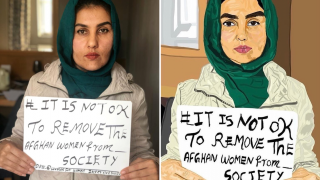 Latifa Faqirzada worked for Women for Women International - Afghanistan for nearly four years. With the help of the UK government, she left Kabul in August 2021 during the final days of the US/UK troop withdrawal. She is currently residing in London and advocating for the women who remain in Afghanistan. This blog is her personal story.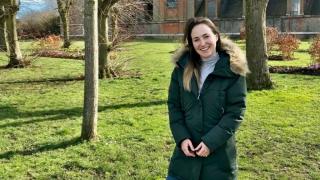 We asked Ruth to share what inspired her and the team to come together and complete their very own 500 for 500 challenge in support of women survivors of war.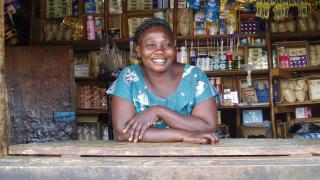 For millions of women in conflict-affected countries, starting a business is a necessity, not a choice. Our DRC team recently spoke to a number of women taking part in the training about how it has impacted their businesses and lives.