You are here:
Afghanistan Response
What is Women for Women International doing to respond to the situation in Afghanistan?
We're thrilled to share that after pausing the programmes for security reasons in August 2021, we have now reopened our first training centre in Afghanistan.
We have enrolled 350 Afghan women so far, across two training centres that were reopened in Nangahar province. 
Programmme participants expressed feeling very emotional when they learned the centres were reopening. It has given them much needed hope. One of them shared:
Thank you for thinking of us and not forgetting us in our critical times.
Our normal Stronger Women, Stronger Nations programme provides cash, training, business skills, and referrals to services such as psychosocial support for women survivors of war and conflict.
Thanks to your incredible generosity, in addition to the kitchen garden and poultry kits, we will be giving all the women in our programmes $50 to help with the urgent need for food, warm clothing, and blankets during the cold winter months in Afghanistan. This is on top of the regular monthly training stipend. 
There are millions of Afghans facing starvation as the country grapples with economic crisis and continuing conflict. After calling on the international community to do more, Women for Women International is pleased to see some countries promising to help but more aid and a lifting of sanctions is desperately needed to prevent a humanitarian disaster. 
This also means giving power to women in Afghanistan by including them in the decision-making process to rebuild the country. The last 20 years have demonstrated women to be powerful agents of change benefiting society as a whole – we cannot turn our backs on them now.  
Thank you for being concerned about the well-being and safety of the communities in Afghanistan along with us. Please check back here for ongoing updates as we move through these unprecedented times.
First Women for Women International Centre reopens
In the sessions that the women attended for the first time since our centres reopened, they shared their excitement at being able to meet in person. They were very appreciative of having a safe space where they could share their anxieties, their fears and challenges in adapting to the new government. They were very happy to be able to resume their training, learn again and receive support to feed their families.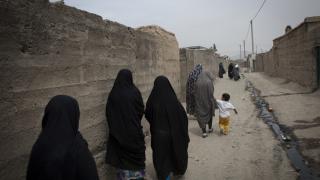 NO ONE HEARS OUR VOICES: AFGHANISTAN REPORT
In their own words, Afghan women call for women's rights, inclusion in public life, urgent economic relief and for the international community to step in solidarity with them.