You are here:
Afghanistan Response
What is Women for Women International doing to respond to the situation in Afghanistan?
Our regular programmes have been paused for security reasons, but we hope to resume them as soon as we can. Our normal Stronger Women, Stronger Nations programme provides cash, training, business skills, and referrals to services such as psychosocial support for women survivors of war and conflict. We are assessing how we will be able to continue these services in the new reality.
We continue to be overwhelmed by the outpouring of support from our international community of supporters. Money raised through our Afghanistan appeal will be used for activities which specifically support our Afghanistan response. That means money could be spent on adapting our programme to the current situation, supporting participants and staff in the country or refugees who have now left, advocacy work specifically related to the situation in Afghanistan, as well as other solutions we develop in the coming days and weeks. 
Our commitment to supporting communities in Afghanistan remains, with the ultimate goal of continuing operations locally and supporting as many women as possible. 
Thank you for your support as we navigate this new landscape. 
Learn more from our FAQ page here.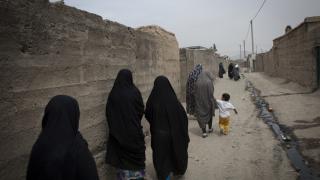 Our commitment to Afghanistan
International troops may have left Afghanistan, but we are staying. You can't take away the inherent power of Afghan women. As they continue to work for their right to education and work, we will be right there alongside them.