You are here:
World Refugee Week
A record number of people have been forced to flee their homes
The power to rebuild
Honouring the strength and resilience of women refugees
World Refugee Day on 20th June and World Refugee Week (20th-26th June) are marked every year since 2001 to honour the strength and resilience of refugees around the world. 
With women often suffering the brunt of displacement – from being subjected to sexual and gender-based violence as they flee their homes and occupy camps, to being responsible for rebuilding the lives of their families and communities after conflict – the challenges women refugees face are immense.
Please consider supporting our work by making a donation to help women survivors of war heal from the trauma of war and rebuild their lives. The need is greater than ever, and now is the time to step up.
Stories of strength and resilience
Syrian refugees in Iraq
Since 2017, we have been working with Syrian refugee women in the Kurdistan Region of Iraq (KRI) to empower them with the knowledge, skills and support they need to rebuild their lives after the devastation of war.
Watch this video to meet two strong and inspiring refugee women from Syria: Zubeida, our Stronger Women, Stronger Nations programme graduate and Nermin, who works for Women for Women International in Iraq.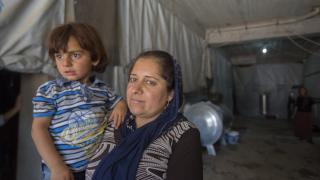 5 FACTS ABOUT WHAT REFUGEE WOMEN FACE
Gender specific challenges of the refugee experience
Refugee women and girls face specific challenges including discrimination, psychosocial trauma, sexual and gender-based violence and risk of human trafficking.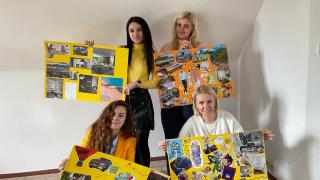 The Healing Power of Art Therapy for Women Fleeing Ukraine
Working with our partner Bereginia to support Ukrainian refugees
The lives of millions of people from Ukraine have been shattered by the Russian invasion - but thanks to the healing power of art therapy, women still have hope.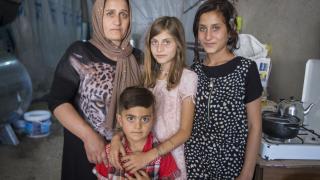 "WHAT OF OUR UNFULFILLED PROMISES?"
SITUATIONAL ASSESSMENT AND POLICY BRIEF ON SYRIAN WOMEN REFUGEES' EXPERIENCES IN THE KURDISTAN REGION OF IRAQ
Syrian refugees living in Iraq share their experiences, challenges and calls for action.