You are here:
Country Profile - South Sudan
The peace that came with South Sudan's 2011 independence has been short-lived. Civil war erupted in 2013 and a fragile negotiated peace collapsed in 2016.
About the women we work with in South Sudan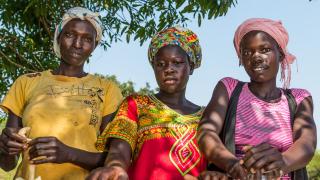 Recent upsurge in conflict
Since 2016, there has been an upsurge in conflict that reached the area where we work. Due to the security situation, Women for Women International made the difficult decision to suspend activities later that year, for the safety of the women we serve and our country staff. We have now resumed work in South Sudan to continue supporting women living in conflict.
Our return to South Sudan
Reopening in the middle of conflict comes with challenges: to meet the community's specific needs, we innovated and adapted our programme for the current situation, to bring women the right tools and skills to strengthen them.
In 2020 we were able to resume our full year-long Stronger Women, Stronger Nations programme. Our global staff looks forward to the future of our youngest country office. The power of women in South Sudan is unparalleled though conflict continues to rack the nation. When women have the tools to connect with each other and harness their inner power, they become an unstoppable force for change. 
Read Nema's Story
When conflict broke out in Nema's hometown in 2016, she and her family were forced to move, displaced within the country. Life became harder, from struggling to find food for her children or pay their school fees, to losing her business capital.
Then, in 2019, Nema joined our programme. She gained the skills, knowledge and resources she needed to rebuild her life and fulfill her dream of becoming an entrepreneur.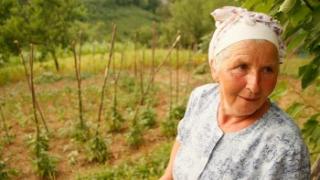 Women for Women International was founded in 1993 by Zainab Salbi and Amjad Atallah to offer financial and emotional support to women displaced by the Bosnian War.

In 2016, the Žene za Žene International Association of Sarajevo was established as an autonomous, locally registered sister organisation to continue its work independently.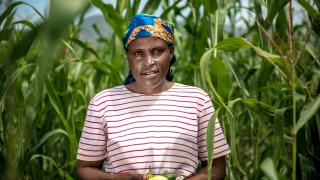 Since 2004, Women for Women International - Democratic Republic of Congo has reached more than 110,419 women.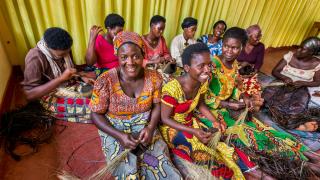 Since 1997, Women for Women International - Rwanda has reached more than 79,973 women.