You are here:
Sponsor A Sister
YOUR NEW SISTER IS WAITING TO MEET YOU
Sign up now to sponsor a woman survivor of war and invest in her potential to transform her life.
How you'll transform a life
WHAT YOUR SISTER WILL LEARN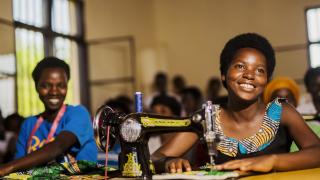 EARN AND SAVE MONEY
subtitle:
Your sister will learn a vocational skill that's proven to earn an income in her local market, such as tailoring, brickmaking or agriculture. She will also learn business skills like book-keeping and budgeting, to help her use this vocational skill to earn money to support her family.
In 2021, participants increased their average daily income from $1.91 at enrolment to $5.32 at graduation.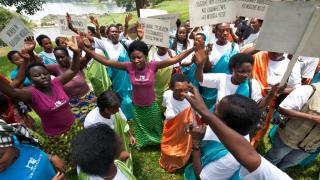 Women have fundamental rights: to vote, to own land, to divorce, and to inherit property. Your sister will gain knowledge of her rights, as well as learning about gender equality and laws that protect her from violence and discrimination.
In 2021, ​​​​​​​70% of women at graduation reported having discussed community issues with other women, compared to 46% at enrolment.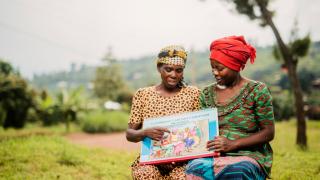 HEALTH & WELLBEING
subtitle:
Women cannot be active members of their communities if they are not physically and mentally well. Your sister will learn about topics including hygiene and disease prevention, family planning, coping with stress and the importance of nutrition for herself and her family.
In 2021, 79% of women reported participating in the decision to have another child at graduation, compared to 46% at enrolment.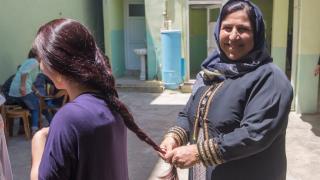 SUPPORT NETWORKS
subtitle:
War and conflict leave women deeply isolated, feeling unsafe to leave their homes and without a safe place to meet other women who have experienced the horrors of war. Your sister will join a class of 24 other women like her. She will make friends, regain her confidence and build a support system.
Over the course of the year, your sister will also receive support from a friend that she has never met – you!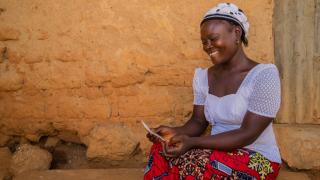 What our sponsors say
Be Inspired By Our Amazing sponsors
learn more about the impact of your sponsorship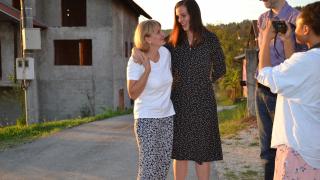 "Building a personal connection with my sponsor sister, Amela, became a source of strength for me." Our Executive Director, Brita Fernandez Schmidt shares the story of meeting her first sponsor sister and the very real impact of our programme.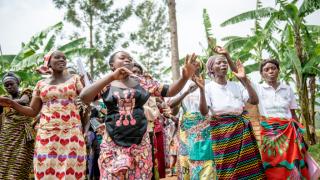 600 of our programme participants in the DRC have graduated from our 12-month social and economic empowerment programme. It was a chance for our programme graduates to reflect on their journey and share their achievements with their classmates, families and wider communities.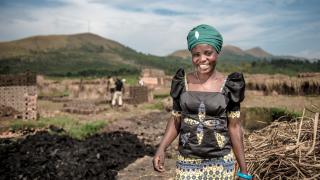 After graduating from our 12 month programme in the Democractic Republic of Congo, Cinama went on to start her own brickmaking business. She now shares her knowledge with other women and is looked up to as a role model.