You are here:
Sponsor A Sister
Update on Afghanistan
Please note that we are currently not matching sponsors with sisters in Afghanistan, but you can still sponsor and be matched with a sister in another country, where need is still great. 
Right now, our resilient team is safe. They are very sad, but resolute, and have been sheltering in place. We don't know what the days ahead will bring, but we are so proud of them and the work they do serving women and their families across the country.
While we had been continuing program operations, even in Taliban influenced areas up until Sunday, we have now paused all our programmes in Afghanistan for a minimum of a week so that we can assess the ever-changing situation and provide the maximum amount of security to our staff and the women we serve. Our team is still confident that given our history of working with community and religious leaders across the spectrum, of engaging men as well as women, that we will be able to continue to serve our participants and their families safely.
This means that we will not be matching sponsors with sisters in Afghanistan. You can still donate and support our team in Afghanistan in finding practical, safe, solutions so that we can continue to operate and make a positive difference for the people of Afghanistan who have already suffered far too much and who deserve peace and prosperity.
COVID-19 UPDATE
We have resumed in-person training!
Last year, we suspended in-person training in all the countries where we work to help prevent the spread of COVID-19. National lockdowns have now been officially eased in most countries, allowing us to restart classes in a COVID-safe way. 
Thanks to our sponsors, we're delighted to be enrolling women into our year-long programme again. Your support has helped, our country office teams to adapt and innovate in response to COVID-19 in their local context. Learn more about how we're delivering training and services during the pandemic. Learn more about how we're delivering training and services during the pandemic.
How you'll transform a life
WHAT YOUR SISTER WILL LEARN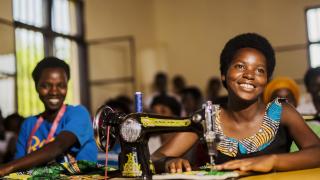 EARN AND SAVE MONEY
Your sister will learn a vocational skill that's proven to earn an income in her local market, such as tailoring, brickmaking or agriculture. She will also learn business skills like book-keeping and budgeting, to help her use this vocational skill to earn money to support her family.
In 2018, participants increased their average daily income from $0.81 at enrolment to $2.12 at graduation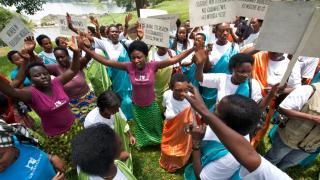 RIGHTS
Women have fundamental rights: to vote, to own land, to divorce, and to inherit property. Your sister will gain knowledge of her rights, as well as learning about gender equality and laws that protect her from violence and discrimination.
In 2018, women's knowledge of their rights increased from 62% at enrolment to 77% at graduation.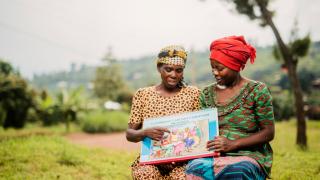 HEALTH & WELLBEING
Women cannot be active members of their communities if they are not physically and mentally well. Your sister will learn about topics including hygiene and disease prevention, family planning, coping with stress and the importance of nutrition for herself and her family.
 Last year on average, women's involvement in decisions about whether to have another child increased from 47% at enrolment to 84% at graduation.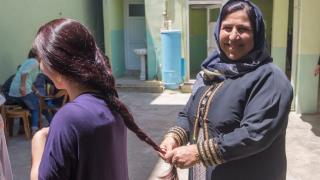 SUPPORT NETWORKS
War and conflict leave women deeply isolated, feeling unsafe to leave their homes and without a safe place to meet other women who have experienced the horrors of war. Your sister will join a class of 24 other women like her. She will make friends, regain her confidence and build a support system.
Over the course of the year, your sister will also receive support from a friend that she has never met – you!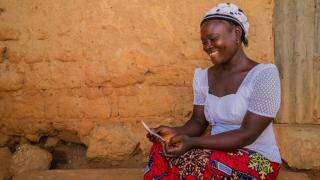 What our sponsors say
Be Inspired By Our Amazing sponsors
learn more about the impact of your sponsorship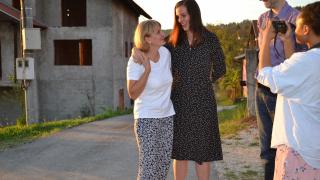 "Building a personal connection with my sponsor sister, Amela, became a source of strength for me." Our Executive Director, Brita Fernandez Schmidt shares the story of meeting her first sponsor sister and the very real impact of our programme.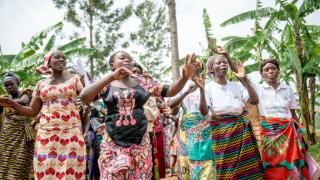 600 of our programme participants in the DRC have graduated from our 12-month social and economic empowerment programme. It was a chance for our programme graduates to reflect on their journey and share their achievements with their classmates, families and wider communities.