You are here:
Women's History Month Book List
March is Women's History Month - a month to remember and celebrate women who have transformed history and inspired others to transform their world. It's also a time to take action, educate yourself, use your voice and commit to using your own #PowerToChange!
Get started by delving into books by female authors, past and present. Feed your mind and get inspired by authors whose powerful words and stories will inspire you to use your #PowerToChange. 
How many of these will you add to your reading list?
From her education to the environmental cause that has become an enduring part of her legacy, this memoir allows you to follow Wangari's journey to becoming the first African woman to win the Nobel Peace Prize.
Activist and founder of the #FreePeriods campaign, read Amika George's first book, Make it Happen - a powerful reminder that all people at any age can bring about the change they want to see. 
An energising read that not only justifies women's anger, but paints women's rage as a catalyst for change. 
Zainab Salbi, founder of Women for Women International, was eleven years old when her father was chosen to be Saddam Hussein's personal pilot. In her deeply personal memoir, Salbi describes tyranny as she saw it - through her eyes as a child and all the way to adulthood. 
The first novel written and published in English by a Kurdish woman, Daughters of Smoke and Fire follows a Kurdish family living in Iran while weaving in the history of oppression and genocide that Kurdish people have endured. 
This historical fiction tells the story of the Biafran War from the perspective of four people from different backgrounds - a British immigrant, a university professor, a house servant and the daughter of a wealthy Igbo chief. 
This is a story of two sisters with very different destinies - one sold into slavery and the other, a slave trader's wife. Gyasi tells the story of their family, across three continents and seven generations, from the Gold Coast of Ghana to plantations in Mississippi and dive bars in Harlem.
In her 40-year-long career as a journalist, Sue Lloyd-Roberts met women who have experienced some of the worst forms of violence and human rights abuses. From Ireland to Argentina, India, The Gambia and many more, Lloyd-Roberts speaks to these survivors - to the bravest of women using their power to fight back. 
Moving between 1960s Uganda and present-day London, this novel explores racial tensions, generational divides and what it means to belong.
A collection of essays by Muslim women on the hijab and wavering faith, about love and divorce, feminism, queer identity, sex, and the threats of a disapproving community and a racist country. 
If you are thinking about buying any of the books listed above from Amazon UK, make sure to use Amazon Smile. Just sign in as usual and then choose Women for Women International as your selected charity. We receive a 0.5% donation from the price you pay - at no extra cost to you!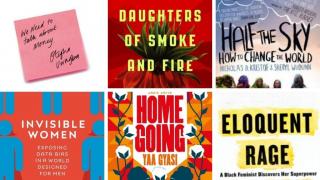 Our feminist summer reading list is here! Take your first step towards healing the world with a summer reading list that expands your horizons and ignites your passion for change.
In recent years, refugee literature has provided a way of educating the public about the truth behind the refugee experience. Women for Women International believes that knowledge is power, so check out our World Refugee Day Reading List to grow your awareness and understanding of the refugee experience for your own personal reading and to share with others.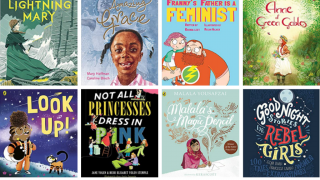 Celebrate International Children's Book Day with the gift of a book. We know that the books that we read in childhood, stay with us for life. Check out our children's feminist reading list and celebrate girl power!