You are here:
#HopeInSisterhood Campaign 2020
Watch Amela's Story
To Amela, the red tulips that bloom in her garden every spring symbolise hope, friendship and community – three things that were in short supply during the 1992-1995 war in Bosnia and Herzegovina, when every day felt like a lonely battle for survival.
Bitter fighting and ethnic cleansing left 100,000 dead, 2.2 million uprooted from their homes, and neighbours turned against each other. After their aid parcels ran out, Amela and her father would walk for miles selling cigarettes, so they could buy a single loaf of bread to feed the whole family.
When the fighting stopped, fractured and traumatised communities struggled to heal from one of the worst atrocities in modern history.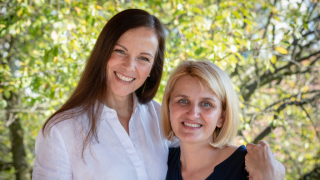 Sisterhood in action
It was hope that guided Amela through those dark, uncertain times – and connections with others that helped her to turn her life around.
In 2009, Amela enrolled on the Women for Women International programme, which provided support, training and community for women affected by the legacy of war. She was matched with a 'sponsor sister' from the UK, Brita Fernandez Schmidt, and they began to exchange letters.
Amela joined a group of 25 other women, learned tailoring and sewing, and was supported to set up her own business. She made friends, felt stronger and more confident, and began to see possibilities for a brighter future.
As she prepared to graduate from the programme, Amela wrote to Brita:
I want to thank you for being my sponsor sister. I'm so happy that you know that I exist, and that you think of me. I have used some of my earnings to buy tulip seeds to plant in my garden, so I will remember you.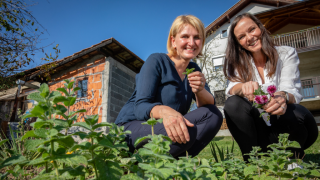 A friendship that will last a lifetime
More than 10 years later, Amela and Brita met for the first time – on the porch of her house, overlooking her garden where the tulips bloom every year. 
They remind her of the power of hope in the darkest times, and the bonds of friendship and community that kept her going and gave her strength.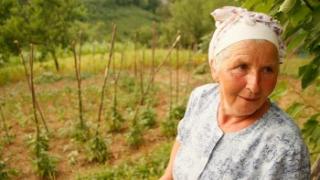 Women for Women International was founded in 1993 by Zainab Salbi and Amjad Atallah to offer financial and emotional support to women displaced by the Bosnian War.

In 2016, the Žene za Žene International Association of Sarajevo was established as an autonomous, locally registered sister organisation to continue its work independently.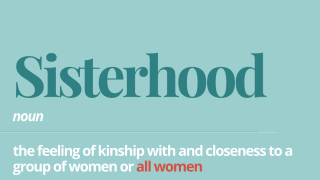 You can be champion of sisterhood in your community by sharing the message of hope and connection. By using your social media platforms to help raise the voices of women survivors of war you are making a difference.