You are here:
FCDO in Nigeria
Our new UK aid-funded project has begun
Working with the UK Government to empower women survivors of war in Nigeria
Women for Women International UK is delighted to announce the launch of a transformative new project funded by the UK government's Department for International Development (now known as the Foreign, Commonwealth and Development Office (FCDO) as of 2 September 2020).
Starting in October 2019, we began implementing life-changing programmes in Nigeria which will support thousands of marginalised women to rebuild their lives and move out of isolation and poverty.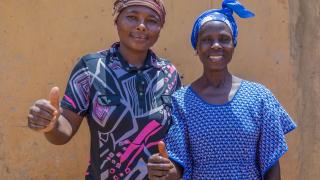 Transforming lives and communities in Nigeria
With support from UK aid from the UK government, we are bringing together 3,600 women displaced by violence and conflict with women from host communities in Bauchi state, to learn about their rights, health, and wellbeing and develop vocational and business skills to improve their livelihoods and increase leadership roles.
They will go through our 12-month social and economic empowerment programme, where women form incredibly strong bonds of friendship and support that are crucial for their empowerment and influence within their communities.
We are also working with 3,720 men to create sustainable enabling environments for women to exercise their rights and be active participants in their communities; and training women graduates of the 12-month programme in advocacy to become Change Agents.
During this project we are assessing how we work with the most vulnerable women, specifically women with disabilities. Women for Women International looks forward to improving our ability to serve the most marginalised of women and thanks to the support of UK aid from the British people, we can develop a programme that is more inclusive and tailored to the needs of disabled women in Nigeria.
This project was funded with UK aid from the UK government.
Continue reading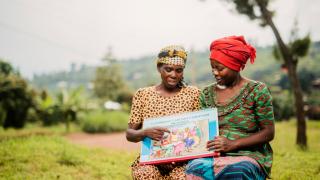 Learn more about our other funders providing long-term funding and helping us serve more women survivors of war.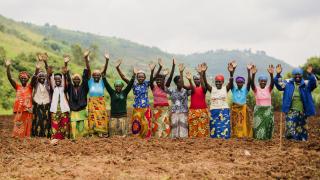 In 2015, world leaders agreed to 17 Global Goals to end poverty, fight inequality and stop climate change. We are concerned that marginalised women survivors of conflict are being failed by the Goals and are continuing to be left behind.