You are here:
Euphrasie - Rwanda
My name is Euphrasie
Through genocide, rape and the loss of two children, Euphrasie never lost hope. Now a successful businesswoman, she has built a brighter future for her family and is teaching her trade to other women - so that they too can transform their lives.
I am married with five children - three girls and two boys. I was the eighth child, out of ten in our family. Rwanda was where I was when the genocide began. I escaped during the genocide and did not return to Rwanda until after it ended.
My parents really loved me very much. I went to school - six years at primary school and four years at secondary school. I had dreamed of becoming a teacher. But when I was 20 I got married and after that I never went back to school again.
It was not my plan to get married, but one day I was walking to school and I passed by two men. One was a friend of the family so I greeted him. The man with him apparently asked him about me and shortly afterwards, excused himself and left the other guy. I didn't know he was coming to me. He asked me to join him on his walk and because he was a friend of a family friend, I agreed. I didn't know that I would end up locked up in a room where he forced himself on me, in this way forcing me to be his wife.
Things never went back to normal after that day. I was so unhappy. I couldn't go to school and I became his wife.
After some months, I became pregnant and I gave birth to a child but she died. A few months later, I became pregnant again, and again, the child died. My son, who is here, is my third child. I was a housewife taking care of my children and my family. I didn't visit or talk to many people. And my relationship with my husband wasn't the best. I remember, sometimes, he would come home drunk and start beating me. He would even tell me that I was useless because I didn't contribute anything to our home. I tried to run some small businesses but as they did not go how I wanted, I stopped.
One day, I heard some women talking about a women's organisation that was going to teach them some skills. I was interested, so two weeks later I went too, and registered to join Women for Women International's Stronger Women, Stronger Nations programme. I was really very happy meeting other women in my group because I wanted the chance to discuss and share experiences with other women. For me, it was like we were building each other.
You can share your experiences with another woman, she can share her experiences with you, and you feel like you are not suffering alone and there is a way to get out of it.
The training we received was very useful because we would use it to start our discussions.
Among the lessons taught, I was most impressed by the women's rights sessions because that helped me a lot to be more aware and see how I could have my rights respected at home. My relationship with my husband wasn't the best and I didn't always know my rights.
After learning about my rights, I started caring about my rights at home and I really understood that nobody can give you rights—you have to claim them yourself.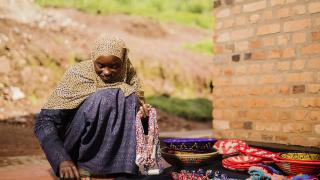 Sometimes when I wanted to leave the house to go to training, my husband would refuse, because he didn't like that I went to training. But from the time I learned about my rights I explained to him, "No, I need to go. It is my right to go." I did the same when I wanted to start earning an income.
In the beginning, it wasn't easy. It really created a lot of confusion between him and me, but later when he saw me doing beadwork and selling the beads and bringing money home, he started to understand that it was my right to leave the home and work.
I learned how to do beadwork during the programme, and after I graduated, I became a teacher for other women.
We were later put into cooperatives and we started selling to markets. And we had been taught during our business training sessions how to save some money, so with the money I had saved by the time of graduation, I went to the bank to take out some loans and I have always repaid every loan. I used these loans to expand my beadwork.
Normally, I sell my beads to local people, to people with shops in hotels or craft shops in town. Each member of our cooperative is now able to get a loan of at least 1 million FRw (~£700 GBP), so that is something very beneficial for us.
I spend the money I earn from the beads on my house. I used to live in a small house, but now I have a big and very comfortable house. And I even bought a computer eight months ago.
My vision is to expand my work. I'm very optimistic about where I came from and where I am now.
My son is in his last year of secondary school, so I plan to enrol him in a private drive-in school so that he can get a job and pay for his schooling himself.
Now, I'm trying to see how I can expand my market. I'm planning to start my own company where I can start selling my products and get more income and even teach others. I have been taught how to do marketing, how to write project proposals, how to save money, and how to use the money I get from my business.
I'm ready to put my knowledge and skills to use and teach others.
For reasons of security and privacy, we are using a photo of a different Women for Women International graduate to represent the woman in the story.
Daniella has always had a dream of owning her own tailoring workshop, but for years she didn't have the skills or the start-up money. Since completing our Stronger Women, Stronger Nations programme, Daniella has turned her dream into a reality.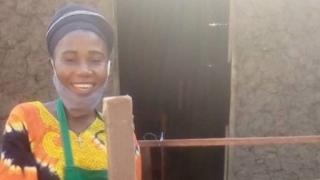 24 years old, proud mother, leader and trainer – Marie is changing the way her community treat people with physical disabilities, one soap bar at a time.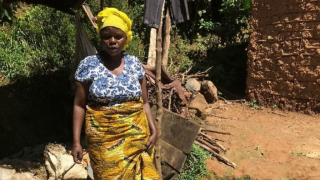 I used to depend on my husband totally to cover all expenses, pay children school fees and medical care - but now I am empowered.