You are here:
'A promise fulfilled': Saratu's Women for Women International journey
As she prepares to graduate from our programme in Nigeria, Saratu's future looks bright - despite the challenges of a global pandemic.
Saratu and her husband were left struggling to rebuild their lives after Boko Haram extremists burned down their home and destroyed their livelihoods – a traumatic experience which she shared with us earlier this year. Since joining our programme in November 2019, her life has drastically changed. 
It has not been an easy journey. COVID-19 disrupted Saratu's plans and brought additional hardships 
– 
last April
,
she
described how business dried up and her savings "vanished before her eyes" during lockdown. But with the skills and support networks she built during the training programme, she has been able to weather another crisis. As she prepares to graduate, Saratu shares her reflections and hopes for the future.
"I am now in the final month of my training with Women for Women International. So far, it has been a beautiful and successful journey; a promise fulfilled. Life has almost returned to normal after the complete lockdown during COVID-19, and activities are gradually picking up. People still wear facemasks and maintain physical distancing, especially when we meet for our Women for Women International training sessions.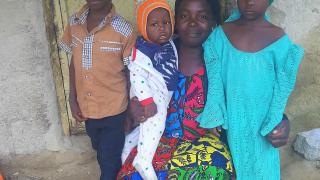 An ally for gender equality at home
My husband's training under the Men's Engagement Programme (MEP) came to an end recently and he learnt a lot too, just like me. On the first day of his MEP class, which involved interactions with lawyers on the topic of 'Rights', he said:
Sometimes, I share what I have learnt on rights with him and he will confirm that they were taught the same. He told me that we need to plan together for our future, as it is one thing that keeps families together. He discusses his plans with me, and we decide how to spend money together.
Growing a successful snack business
I just concluded my training on trading - my chosen vocational track. I have learnt different methods of trading, ways to sustain my business and improve my goal-setting ability for long term growth.
I have explored new markets for my business after the financial challenges of the COVID 19 lockdown, and this is working well for me. When I was able to resume my business selling steamed bean pudding, I found a new market where men gather to watch football matches. I am always properly armed with my face mask and ensure proper physical distancing from the crowd.
I also sell my bean pudding on my Women for Women International training days to my 'sisters' in the programme, who have now become another new market. To make this work, I ensure I arrive at our training venue as early as 8.30am. Though my training sessions do not start until 1:30pm, women who are running late for classes without having the opportunity to eat breakfast can buy from me. I make good sales before training starts!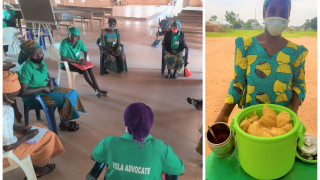 Group saving opens up new opportunities
After completing the first cycle of the Village Savings and Loans Association (VSLA) training, I was able to save N10,000 ($28 USD) and made a profit of N1,400 ($3.60 USD), making a total of N 11,400 ($29.38 USD). I have decided to reinvest the money in farming, so that I can sell the produce to raise more money for a small grocery shop. My 'sisters' and I have agreed on a second cycle once we graduate from the programme. We took it as our responsibility to train other women in our community who are not in the Women for Women International programme, to help them save and plan for their future, just as we have been taught to do.
Expert advice on health and rights
In August, we had training on Health and Rights. Health workers and lawyers came to talk to us about the topics we were learning about, giving us the chance to speak with experts about our legal and health issues. During the health training, I had my eyes and blood pressure checked. My blood pressure was normal, but I was given a prescription for eyedrops which I have used as advised and feel better. Since I had never checked my blood pressure, the doctors advised me to check it once a month as it is free of charge in some pharmacies. I listened attentively to the lawyers during legal sessions and I asked questions too.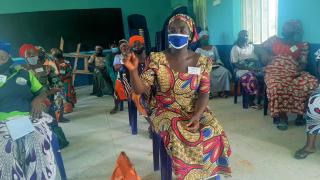 I have decided to teach my daughter all I learnt, even though she is still quite young – just 7 years old. I have taught her to appreciate being a girl and to work hard at school to excel in her studies. Irrespective of her age, I have begun to reinforce the importance of completing her education before marriage. I also talk to her about sex education and to understand that everyone has the right to live a life free from violence. I have taught her to scream when anyone touches her inappropriately and warned her not to be enticed with gifts, especially from men who lure little children to abuse them.
I wish I could continue as a participant in Women for Women International's programme, but I want other women to have the chance to enrol and have benefits I received. I have really enjoyed participating in the programme, and I look forward to enjoying moral support from the organisation in the future. I was eagerly looking forward to my graduation; my sisters and I had planned how we would organise traditional dances, debates, and present dramas for the ceremony, but because of the COVID 19 pandemic, it couldn't take place. I hope the next cohort of graduates after us will be able to experience a proper graduation and I will have the opportunity to witness the fanfare!
The opportunity of a lifetime
All the promises made by our trainers before I was enrolled into the programme were fulfilled. We were matched with sponsors and received monthly financial support. We were given back our confidence through the training on rights. We were taught business and vocational skills to start and manage a profitable business. At the start of the programme I had no means of earning an income. We learned how to form support networks and now we all have individual bank accounts - something I would never have thought of while living my old life.
In addition to all of this, we received packages of health and food items twice - in June and September -- to cushion the effect of the challenges we experienced during the COVID-19 lockdown.
Thank you for giving me the opportunity of a lifetime. I look forward to our graduation day when I will be presented with a certificate of completing the Women for Women International programme. I thank you for the privilege and honour to have been a part of this great programme that has helped us change our lives for the better."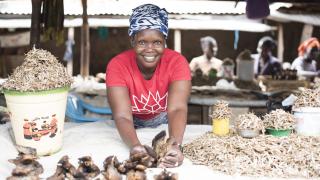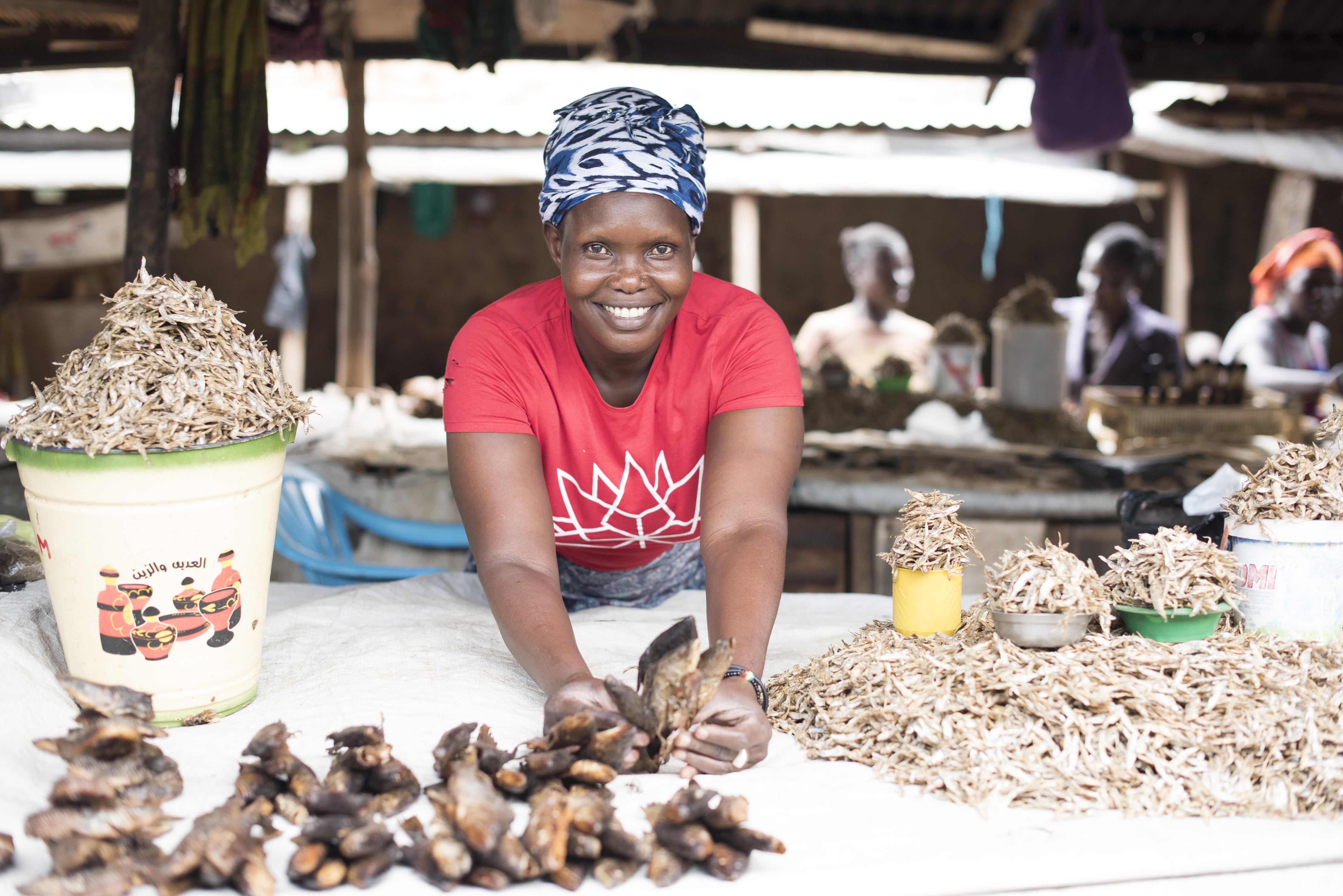 As South Sudan marks Peace Agreement Day this year, it stands on the brink of another deadly crisis. But women hold the key to a brighter future.
As South Sudan marks Peace Agreement Day this year, it stands on the brink of another deadly crisis – but women hold the key to a brighter future.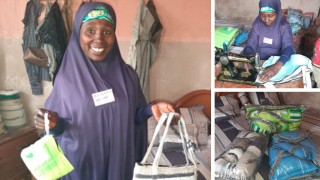 When Boko Haram attacked their village in northern Nigeria, Hassana and her family were forced to flee. With support of UK aid from the UK government, she enrolled on our programme last November.