You are here:
Women Pave the Path to Peace in South Sudan
As South Sudan marks Peace Agreement Day this year, it stands on the brink of another deadly crisis – but women hold the key to a brighter future.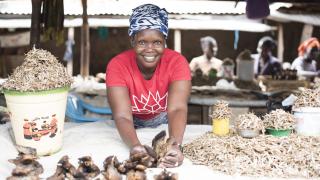 The transformative impact of women's power
As women struggle to provide food for their families, they face increased risk of violence at the hands of their partners, fuelled by economic hardship and stress at home. Girls are forced to enter risky early marriages or drop out of school to lessen the burden on their families.
Yet, although women are bearing the brunt of conflict, instability, and food insecurity in South Sudan, they are also at the vanguard of peace and development. Investing in women's power means helping them to access knowledge and resources to sustain their families and communities. It means sustainable livelihoods, stronger local economies, more food on the table, and more children in school. Women can create a ripple effect that sets future generations on a more resilient path.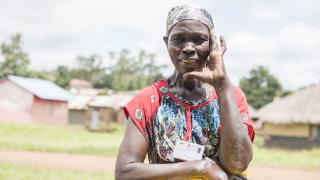 Alice is an example of the transformative power of women. When fighting broke out, she was forced to flee South Sudan and become a refugee in Uganda. After returning home, she joined Women for Women International's 12-month programme as she worked to get back on her feet. The training has equipped Alice with the tools to rebuild her life and support those around her. Alice used her training stipend and savings from her Village Savings and Loan Association to start a business selling fish in the market. She can now support herself and her family, pay her children's school fees, and save some money for the future - as well as provide food for her community.
Sarah, another South Sudanese woman who returned from Uganda, looks forward to transferring skills she learned during the programme to her children. Now that she can access her land again, she is planning to cultivate it and grow crops.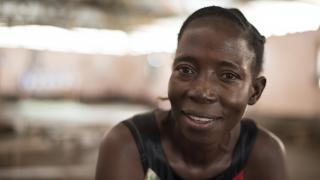 Pascalina was unable to flee when armed groups attacked her village, raping women and chasing them off their farms. Separated from her husband, and with six children to look after, she was forced to wait out the violence. Since joining the programme, Pascalina has begun to address the trauma and build connections with other women. She says of herself and her classmates, "We became friendlier. We forgave ourselves." Now, Pascalina is looking forward to starting her own business and earning money to give her two daughters and four sons better food, health, and an education.
As South Sudan marks Peace Agreement Day, while still mired in violence and insecurity, it is women like Pascalina, Alice and Sarah who offer a glimpse of a brighter future. While systematically excluded from decision-making, they are laying the foundations for long-term stability in South Sudan. After 16 years of failed peace-building and widespread suffering, it's time for leaders to listen to women.
Continue reading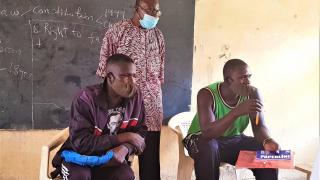 On International Men's Day, the Magama community offers an inspiring example of what can be achieved when male allies support women's rights and gender justice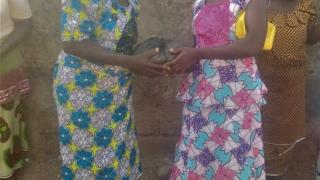 On World Kindness Day, a group of women in our programme in Nigeria show us how compassion can make the world a healthier, happier place.