You are here:
4 crises where we're supporting refugees - and how you can too
1. Conflict in Sudan
The eruption of deadly conflict between the Sudanese government and the paramilitary Rapid Support Forces this April exacerbated displacement.
Nearly 1.4 million civilians have been displaced since, and are seeking asylum in displacement camps both inside and outside of the country. And as we see time and time again in war, reports of sexual violence against women and girls by soldiers have emerged.
2. The war in Ukraine
The lives of millions of women in Ukraine have been shattered by the Russian invasion, and millions are now displaced.
Overall, around 13.4 million people have been displaced, including eight million refugees. This is the conflict that took the number of refugees globally to over 100 million last year. 
Without a team on the ground, we partnered with organisations in both Ukraine and Poland - where the vast majority of refugees were going - to meet women's unique needs. 
In Ukraine, we have been addressing post-traumatic stress disorder and other war-related trauma - as reports of conflict-related sexual violence have risen. We're working with The Andreev Foundation to support teams of psychologists reaching women survivors in areas of Ukraine that were formerly occupied by Russian forces.
We are also supporting displaced women to find work in their new communities and regain their financial independence. The Andreev Foundation provides skill training and with another local partner, Dom4824, we have opened a co-working beauty salon where women can work, providing beauty and cosmetic treatments. The space also provides occupational therapy and practical training for other internally displaced women to learn the skills they need to start their own businesses.
3. The Rohingya Genocide
MORE THAN 1 MILLION ROHINGYA MUSLIMS LIVING IN MYANMAR WERE CHASED FROM THEIR HOMES IN 2017. Today, they are still in danger.
Rohingya people have been denied citizenship in Myanmar since 1982, and in 2022 the US formally determined that the atrocities committed against them were acts of genocide. 
Forced to flee, close to one million Rohingya refugees from Myanmar now live in neighbouring Bangladesh - many in 33 highly congested camps in the infamous Cox's Bazar District. This is one of the largest protracted refugee situations in the world.
For Rohingya people still living in Myanmar, they are left unprotected and without rights. In a country already affected by gender-based violence, women and girls are vulnerable to sexual violence and exploitation. We work with the Center for Social Integrity (CSI) in the Northern Rakhine State in Myanmar, in government-controlled detention camps or remote villages under severe restrictions. Through our partnership, women and girls receive a basic education and training that prepares them to become more involved in their communities.
4. 12 Years of Violence in Syria
Since 2011, political violence has caused devastating bloodshed and displacement in Syria, and one of the greatest refugee waves in the world.
Peaceful protests in Syria in 2011 turned into years of war and violence - still ongoing today. 
There are 6.9 million people displaced within Syria and more than 6.8 million have been forced to flee the country since this violence began. Most refugees from Syria are in neighbouring countries, with over 260,000 settled in Iraq - mostly in the Kurdistan Region where we work. 
Women for Women International serves Syrian women both within the country - through our Conflict Response Fund, in partnership with Women Now For Development - and in Iraq. 
Since 2020, we have partnered with Women Now for Development to provide women with the opportunity to attain better livelihoods. The organisation trains, educates and supports Syrian women by providing courses at centres on the outskirts of Idlib and the countryside around Aleppo.   
When the earthquake struck the Türkiye-Syria border, we also raised funds to meet the needs of the Women Now For Development staff, so they could place a strong focus on helping other women affected.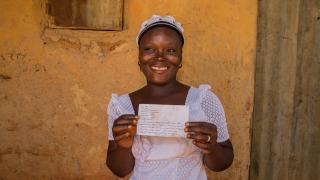 We're asking you to send a #MessageToMySister – just a few simple words to express their solidarity and support for women living in some of the world's most dangerous places.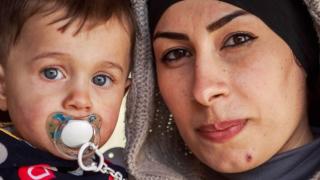 War, conflict and violence are major contributors to why there are over 100 million refugees today. Women account for half of the number of refugees and those displaced around the world.

If you can, make a one-off or regular gift to support women survivors of war and conflict this World Refugee Week.
In recent years, refugee literature has provided a way of educating the public about the truth behind the refugee experience. Women for Women International believes that knowledge is power, so check out our World Refugee Day Reading List to grow your awareness and understanding of the refugee experience for your own personal reading and to share with others.