You are here:
20 Years On from the Kasika Massacre, Women Survivors Share Their Stories
To mark the International Day for the Elimination of Sexual Violence in Conflict, we spoke to two women in our training programme who have chosen to speak out about their experiences.
Kasika, a small village in the province of South Kivu, in the east of the Democratic Republic of Congo, is one of the locations where Women for Women International operates our year-long training programme. It was also the setting of one of the worst recorded massacres of the 1998-2003 civil war.
On 24th August 1998, more than 1,000 civilians were killed when rebel forces attacked local villagers, whom they suspected of supporting pro-government militia. Some were burned alive, others were tortured and mutilated with machetes. Kasika's women were targeted with rape and sexual violence, which was used as a weapon to spread terror and destroy community ties.
Many of the women currently enrolled in our training programme in Kasika lived through the horrific events of August 1998, suffering severe physical injuries, psychological scars, and stigma. Often, survivors were rejected by their husbands and families after being raped.
Wabiwa and Machozi are two programme participants who have spoken out about their ordeals. To protect their privacy, they have chosen not to share their photos.
Wabiwa
My name is Wabiwa. I am 38 years old. I grew up in Kasika with my mother.
My father died early leaving many children – there were 9 of us. My mother tried to send us to school, but she could not afford all the school fees. I left school and got married… the war started just after that.
My husband and I made a living by brewing traditional beer and selling it by the road. We worked hard, but still struggled to afford basic necessities like salt and soap.
However, our neighbours became jealous (of our business) and made accusations against us to the rebels.
After one year hiding in the forest, I came back to the village to live with my father-in-law. But soon after, one of the rebels came to the house. He tried to undress me and rape me. Luckily his commander stopped him, and as punishment he was shot right in front of us. I fainted and the next day I woke up at the hospital.
Since then, I still see the images of what happened. Whenever I see a soldier I am afraid.
Machozi
I am 40 years old and have 3 children. Growing up, we had a bad life at home. I didn't go to school because my parents didn't have the money for school fees.
When the war started, I left home with my children and we ran away to the forest. We suffered badly there – we had little to eat, we slept outside in the rain because we didn't have a house, and we had to move every day.
I was kidnapped by rebels on my way to the market. We were taken to a church. The rebel soldiers started dividing us up, choosing some of us to sleep with their leaders.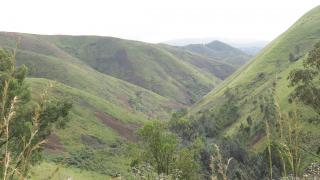 I managed to escape and get back home, where I got help from the Panzi Foundation who operated on my injuries. But since the operation I have had three miscarriages; I am no longer able to have children.
My husband left me because of the rape, and now I am providing for my three children on my own.
Our Work and Sexual Violence in Conflict
In our programmes today, we neither ask nor record if the women we work with are survivors of sexual violence in conflict, due to the risk of exposing them to reprisals or stigma.
However, the support that we provide through our training and by bringing women together in a safe space, has helped many programme participants such as Wabiwa and Machozi to disclose abuse and seek help, often many years after their ordeals.
We partner with other local organisations and government agencies to provide survivors with referrals to specialised services, including Panzi Hospital which specialises in treating injuries and complications related to sexual violence.
Join the Movement to Eliminate Sexual Violence in Conflict
Help us raise the voices of survivors by sharing Wabiwa and Machozi's stories with your friends and social networks 
Learn more about the issue of sexual violence in conflict and read our recommendations for tackling the problem, based on evidence working with more than 495,000 marginalised women survivors of war since 1993
Sponsor a woman survivor of war through our year-long training programme. Right now, thousands of women like Wabiwa and Machozi are in desperate need of support in the aftermath of trauma - a monthly donation of £22 will help provide one woman with skills, knowledge and a safe space to begin rebuilding her life.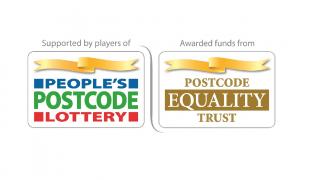 Over the past three years, we've been partnering with People's Postcode Lottery to help women in conflict zones develop skills, access power and transform their lives. In 2021, funds raised by players will support women in the Democratic Republic of Congo and Afghanistan through our 12-month training programme.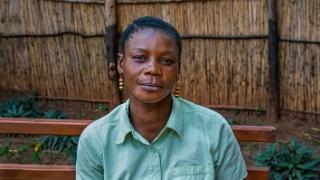 Since 2004, Women for Women International – Democratic Republic of Congo has reached more than 98,000 women through our work in eastern Congo's North and South Kivu provinces.