You are here:
My time as St Andrews Society President
Running a Women for Women International Student Society
Over the past 10 years, St Andrews has supported over 120 women to enrol in our Stronger Women, Stronger Nations programme
Hello! My name is Kyra Guenther, and I am going into my final year at the University of St Andrews pursuing a joint honours degree in International Relations and Sustainable Development. Last academic year (2022-2023), I had the honour of serving as the President of Women for Women International St Andrews Student Society and working alongside an inspiring committee.
Throughout the year we had the privilege of celebrating 10 years of Women for Women International St Andrews! Reflecting on what our committee achieved, I am so appreciative of the students who came before us and laid the foundation upon which we continue to build. 
Since my first year at university was during the pandemic, my involvement in the society really began during my second year when I was elected to be the sub-honours representative. I thoroughly enjoyed spreading the word about the organisation's mission and recruiting other students to join the fun. When the end of the academic year rolled around, I ran for President. Whilst there was a jump in expectations and workload from being a committee member to leading the executive team, I felt empowered by the group to take on the challenge.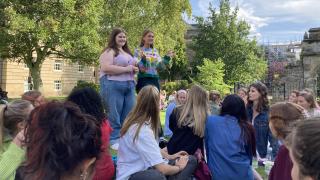 My goal was for our committee to embody the values that Women for Women International stands for, namely empowerment, community and growth.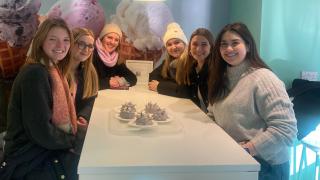 I also wanted us to expand our reach through the community and town by hosting entertaining, informative and inclusive events to raise as much money as we could to sponsor sisters through the Stronger Women, Stronger Nations programme. Retrospectively, I am so pleased with the collaborations we held with other societies, sports clubs, our university's charities campaign and local businesses. We grew our name throughout the town and attracted a broad range of students and community members to our events. I think I am most proud of the environment we fostered in our committee. We pushed each other, had each other's backs and ultimately proved to be resilient as we pivoted our way through obstacles to make our events a success.
Our camaraderie and creativity set us up for a massive increase in fundraising year-over-year and helped us win the Best Charitable and Volunteering Society for the second year running.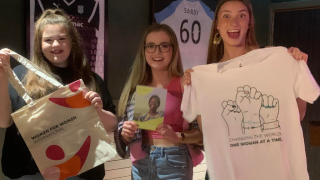 My top tips for fundraising and running a successful society 
Host unique events

Be bold by reaching out to people

Make use of the resources at your disposal
In my experience, the events that brought in the most money and were the most engaging were our cooking class collaborations. At these events, we combined our passion for food with an educational experience and everyone got to enjoy the food they had helped create – a win/win/win situation!
I also think reaching out to people is paramount to a successful society. As the saying goes, 'if you don't ask, you don't get'. Whether it was reaching out to potential sponsors, requesting donations or price reductions as a charitable society, or recruiting new members, the key was always to be authentic and kindly reach out to people. Lastly, as university students and especially working for a non-profit organisation, we have so many resources at our disposal that we often do not know about. I would highly recommend researching what is out there and how you can capitalise on various grants and opportunities. 
Ultimately, I am so grateful for the experience I had working with Women for Women International both locally in St Andrews and nationally with the UK Headquarters. I have grown as a woman and my dedication to my values has deepened thanks to the people I met and the goals we worked towards. I highly recommend leaning into the organisation's purpose and getting involved in an existing branch or beginning a branch.
Not only will you be a part of something bigger than yourself, but you can make a tangible change in women's lives around the corner and across the world.
Thank you, St Andrews!
Feeling inspired by Kyra's story?
You too can set up your own student society and raise vital funds for the women who need it most.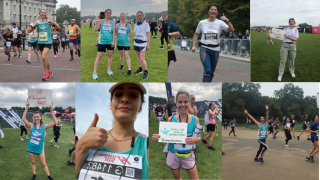 Fundraising can be daunting if you have never done it before - but it is easier than you think! Here are our top five tips for a successful fundraiser.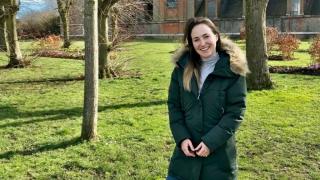 We asked Ruth to share what inspired her and the team to come together and complete their very own 500 for 500 challenge in support of women survivors of war.