You are here:
Grace - Rwanda
My name is Grace
When her husband passed away, Grace and her five children were left with nothing. "I was alone and had to take care of the children who were all very young at the time. I couldn't imagine them growing without their father around. He was the one who provided for them – school materials, food ..."
The Women for Women International programme proved to be a lifeline for Grace. She recalls, "Women for Women International came and took me out of my loneliness. They taught me how to save, to manage the household ... After I joined, my life got back on track. I even bought some small livestock and put my kids through school."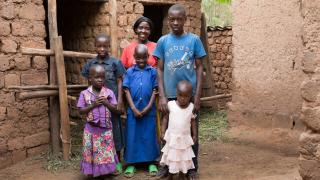 Grace is just one of 73,000 Rwandan women who have benefited from your support since 1997. Because of your generosity, Grace and thousands of women around the world have access to these opportunities. Grace recalls, "One day, people came looking for the poorest women to help. I was hoping I could be selected and thank God I finally was. That's how I joined the programme."
Grace refers to her sister as a "gift from God". As she reflects on her old life, she's in awe of what her sponsor, a person who has never even met her, has done for her. Each time Grace prays, she prays for her sponsor and is forever grateful for this connection.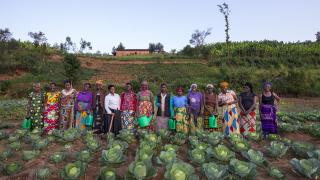 Our work in Rwanda
From rural villages to the national parliament where women hold two-thirds of the seats, women in Rwanda are leading the rebuilding of their country. In the aftermath of the devastating 1994 Genocide, the challenge of creating a lasting peace depended greatly on the actions of women, who were the majority of survivors.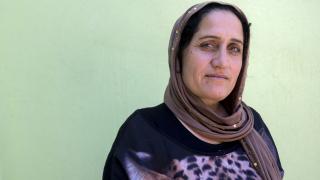 Our neighbour knocked at the door and asked 'Why are you not escaping?' She told us that they are kidnapping girls and killing men, so we decided to run away and not take anything with us.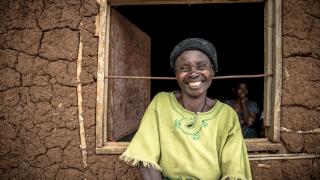 I know that I should take courage because I survived a hard situation. Every day, I have to wake up and pray and say, thank you God, for I'm still alive. It was hard but now I'm here.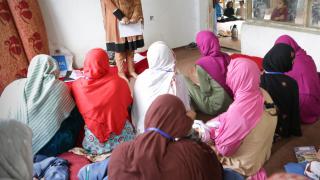 One of my friends told me about Women for Women International and how it provided training for women. That's when I learned that I wasn't alone in my suffering. There are other women, who have the same pain.