You are here:
Quo Vadis, Aida? Panel Discussion
Quo Vadis, Aida?
Panel discussion with director of the film, Jasmila Žbanić
On Wednesday 26th May 2021 from 6-7pm BST we held a panel discussion with Jasmila Žbanić, writer and director of the Oscar-nominated film Quo Vadis, Aida?.
Jasmila was joined by Seida Sarić, director of  Žene za Žene (a Bosnian NGO affiliated to Women for Women International), and Brita Fernandez Schmidt , Executive Director of Women for Women International – UK.
What is the film about?
Quo Vadis, Aida? (Where are you going, Aida?) tells the story of the Srebrenica massacre in 1995, when thousands of Bosnian Muslims were killed. Aida, a UN translator watches as crowds of people arrive at the UN base seeking refuge and safety. Fearful for the survival of her own family, Aida witnesses the dashed hopes of refugees as the UN base closes its gates. 
Watch the trailer for the film by clicking on the video on the left.
Jasmila Žbanić
Jasmila Žbanić (Born in Sarajevo 1974, lives and works in Sarajevo and Berlin) is a graduate of the Dramatic Arts, Theatre and Film Directing Department at the University of Sarajevo. Her feature debut Grbavica (2006) won several prizes including the Golden Bear at the 56th Berlin International Film Festival and the 2006 Peace Film Award, Berlin. On the path (2010) premiered in the Competition of the 60th Berlin International Film Festival; For Those Who Can Tell No Tales (2013) made its world premiere at the 2013 Toronto Film Festival. Her film Quo Vadis, Aida? (2020) was nominated for the Best International Feature Film at the 93rd Academy Awards.
All her films were produced through Deblokada, an artists' association founded by Žbanić in 1997.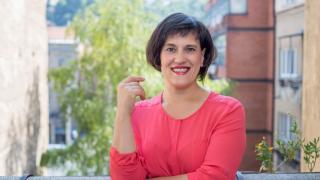 Seida Sarić
Seida Sarić was the first ever Country Director of a Women for Women International country programme, helping to serve nearly 80,000 women in Bosnia and Herzegovina since 1993. In 2015, Seida led the transition of the Bosnia and Herzegovina Country Office to become Žene za Žene, a locally registered NGO affiliated to Women for Women International. 
She is also a survivor of conflict herself: for more than four years, Seida lived under siege in Sarajevo, risking her life on a daily basis to provide emergency services to her fellow citizens trapped in the city.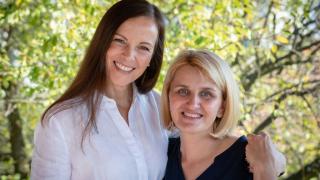 Brita Fernandez Schmidt
Brita has spent 25 years championing women's rights across the world, nurturing her own 'fierce' and inspiring thousands of others to do the same. She frequently writes and publicly speaks about the challenges women face all over the world and particularly in the context of poverty and conflict. 
Brita has served as Women for Women International's Executive Director for over a decade, and this year has launched her new book Fears to Fierce: A Woman's Guide to Owning Her Power. 
Learn more about our work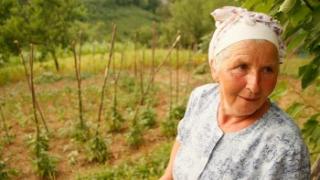 Since 1993, Women for Women International and Žene za Žene International have reached 61,911 women through our work in Bosnia and Herzegovina.
In July 1995, men and boys were massacred in Srebrenica during the genocide in Bosnia. Fazila lost male relatives but knew she had to rebuild her life for the sake of her daughter and the women in her community.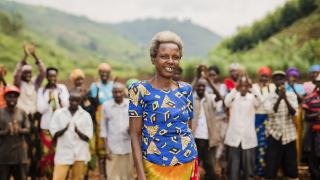 When war and insecurity take hold, women bear the heaviest burden of violence, poverty and inequality. Learn more about why supporting women survivors of war is so important.