You are here:
Fazila from Bosnia and Herzegovina
Fazila from Bosnia and Herzegovina
In her small shop in the Srebrenica-Potočari Memorial Centre, 65-year-old Fazila sells flowers to mourners and visitors who come to honour and remember the 8,000 men and boys who were massacred there in July 1995. Before the genocide, Fazila lived in the town with her husband Hamed, her son Fejzo, and her daughter Nirha. Today, just she and Nirha remain.
Fazila and her family had sought refuge at the U.N. compound in Srebrenica in the days leading up to the massacre. But when Serbian forces took control of the area, Fazila and Nirha were separated from Hamed and Fejzo, who were put on buses to be taken to a temporary detention centre.
They never saw them again.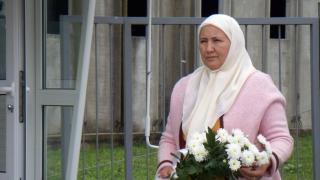 In the chaos that followed, Fazila and Nirha, along with thousands of others, fled Srebrenica. Days, weeks, and years passed. The fate of her husband and son was shrouded in silence.
In the early 2000s, Fazila decided to enrol in Women for Women International's training programme, Stronger Women, Stronger Nations in Sarajevo. There she connected with other women who were also struggling to recover from the trauma and aftermath of the war. Seeing their shared pain and wanting a better future for her 15-year-old daughter, Fazila knew she had to move forward. "[My daughter] was the most important [person] for me in that moment," recalls Fazila.
I was aware that I had to convert my personal tragedy into energy that, first of all, my daughter needed, and then other women from my town too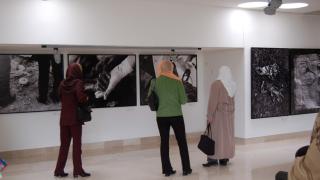 Fazila made the difficult decision to return to Srebrenica in 2002, to the home where she and her husband had started their life together before the war, where her son was born, took his first steps, and spent his childhood. When Fazila arrived, she found their house in ruins. As she slowly began rebuilding it by herself, the memories and trauma she had experienced returned.
"Bitterness, anger, and anxiety were hiding under the bunch of ruins," says Fazila. Remembering her mother's words inspired her to keep going.
"[She told me,] 'You have to be brave in life and confront the biggest challenges that life brings! If you wish something, you must not give up!'"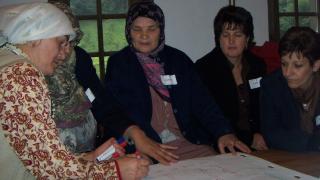 Fazila and the other women returnees in Srebrenica faced a series of complicated processes to formally claim their property, to benefit from projects dedicated to reconstructing their homes, and others designed to help them create opportunities for work and income.
Many of the women had no education, and didn't know how to navigate the processes that were meant to support them. For most of the women, it was also a difficult, emotional step.
I felt that I must help them in this…because we only had each other
Together, Fazila and a group of returnees founded their own association – Mothers of Srebrenica – to provide support to survivors and a way for women to come together to encourage each other and find ways to solve common problems. They have also worked to raise awareness for what happened to their families in 1995. Over the years the association has grown and pushed for accountability for these crimes.
 "Those who listen to us might send the message to someone else and in that way the truth will go all around the world," says Fazila. If nothing else, she hopes their work will remind others that terrible things can happen anywhere, to anyone.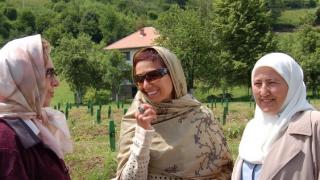 Fazila credits her work with the Mothers of Srebrenica Association for helping her regain self-confidence, and find the strength to take on new challenges. She reached out to the Women for Women International team in Sarajevo and encouraged them to expand their programmes to Srebrenica to help the women in her community who were struggling to move forward.
"Fazila's story is a powerful reminder of how the women of Bosnia and Herzegovina have and continue to be at the heart of efforts to rebuild our country," says Seida Saric, Director of Žene za Žene International, an affilate of Women for Women International, who was there with Fazila the day Women for Women International opened its office in Srebrenica. Today, Žene za Žene continues to support more than 30 women's associations of Women for Women International graduates.
Women's associations across Bosnia are strengthening local communities, creating opportunities for economic development and civic engagement, and building bridges for healing and working together to invest in our future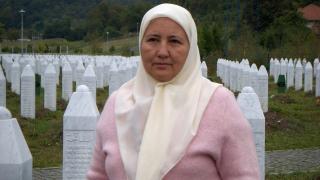 As she has moved forward with her life and helped her daughter finish her master's degree, the past was never far from Fazila's mind. Every day, she still carries around the handkerchief her son gave her before his death.
She had it with her on the day in 2003 – eight years after the genocide – when her husband Hamed's remains were finally found in a mass grave and reburied at the Srebrenica-Potočari Memorial and Cemetery where she runs her flower shop.
It was with her on the day in 2005 when more of her husband's remains were found in a second mass grave, and when she reburied him.
And it was with her in 2013, when she was finally able to bury her son Fejzo's remains in the same cemetery as her husband.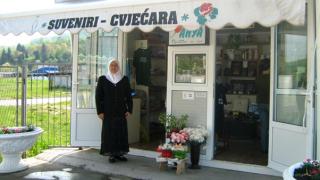 Witnessing the suffering of women who have had similar experiences to hers, both in Bosnia and around the world, Fazila says she feels their pain as if it were her own.
To those who are struggling, she encourages them to look inside:
"Ask yourself where your strength is greatest and how you could help, with your strength, those who currently do not see and cannot find [their own]…It is not always painless, there is resistance, but…you will find a path! You will sometimes think that you are the one that needs help, and that is fine! But look for it and then you will realise that you can help someone as well. And then, take that road!"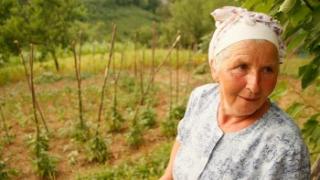 Women for Women International was founded in 1993 by Zainab Salbi and Amjad Atallah to offer financial and emotional support to women displaced by the Bosnian War.

In 2016, the Žene za Žene International Association of Sarajevo was established as an autonomous, locally registered sister organisation to continue its work independently.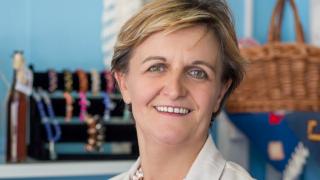 subtitle: Bosnia and Herzegovina
The programme gave me the courage and the skills I needed. Other women encouraged me and gave me new ideas. I am proud to say I am a beekeeper. It gives me a lot of self-confidence.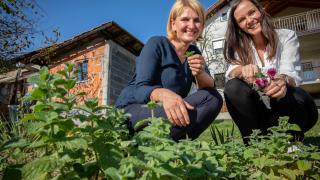 Amina Mašić, a blogger and a participants of the Žene za Žene International Democracy Academy for Young Women shares the story of the sisterhood between Amela and Brita.