You are here:
How to set up a successful Facebook fundraiser
Have you ever been inspired to fundraise for Women for Women International, but felt daunted by the prospect of having to raise the funds? You're not alone.
We know that asking people to donate money can seem awkward or intimidating – but we also know that it doesn't have to be. 
Let's start by thinking about the reasons behind why people choose to donate to a charity. They might have an affinity for the cause, perhaps due to a personal connection or simply because it inspires them. Sometimes they might donate out of respect or admiration for the charity itself, often because the charity's values align with their own. 
But surprisingly, the #1 reason people donate to a cause is simply because they were asked. Hard to believe, right?  
In this blog, we're going to walk you through the steps of setting up a successful fundraiser, using a powerful tool that is increasingly leveraged by individuals and organisations alike to raise funds for a range of important causes – Facebook.
This type of fundraising, known as peer-to-peer fundraising, is a great way for inspired individuals to reach out to their networks and beyond, and motivate them to donate out of their desire to support you.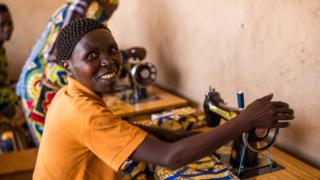 1. Set a target
The first step is to set a realistic (but ambitious!) target and deadline. We suggest starting with a target of £264, which is the cost of sponsoring one woman survivor of war through our year-long Stronger Women, Stronger Nations programme.
This will make it easier to explain what the funds are going to specifically and adds another layer of personal connection to the fundraiser. It's also important to strike a balance between creating a sense of urgency, whilst also leaving enough time for your fundraiser to gain traction and visibility.
2. Make a personal contribution to your fundraiser 
There's nothing better to show your dedication to the cause than actually donating money yourself. Though it may seem counterintuitive, making an initial personal donation to your fundraiser shows your commitment and can be a further inspiration for others to give. Research shows that individuals that contribute personally to their own fundraiser tend to raise 3x as much as those who do not.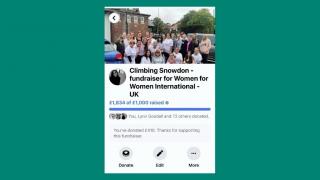 3. Personalise the page
One key tip is to stay away from using generic images – instead, try to use a picture of yourself. It's important to remember that in peer-to-peer fundraising, your friends and family are giving to you more than to the cause you are promoting!
Be sure to also write a personal message about why you are supporting the cause – what does it mean to you personally? Why does our work inspire you? Facebook will provide you with a template for this part of the page, but we encourage you to make it your own as much as possible.  
4. Share it with your network
After you've set up the page, it's time to release it into the metaverse! When trying to draw attention to your fundraiser, remember that it's easy to scroll past a post on your feed, but it's much harder to ignore a direct request that's been sent to you privately.
We suggest making a list of close friends and family that you feel most comfortable reaching out to for support and leaving them a personal message asking them to give. The best way to keep your loved ones engaged is to post frequent updates, documenting the fundraiser's progress as you hit milestones, especially the halfway mark.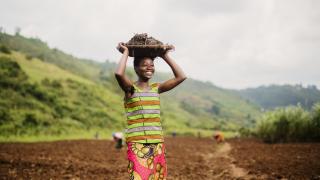 5. Increase your goal – or just say thank you!
You might be surprised by how quickly you meet your target. If this is the case, why stop there? We encourage you to increase your goal if the fundraiser has gained momentum, and to see how far you can take it.
Finally, don't forget to send a personal 'thank you' to each of your supporters – we want people to come away feeling appreciated and recognised for their generosity, which also increases the likelihood of them giving again. 
For more tips and ideas about how to support us through fundraising, feel free to get in touch with Julia, our Fundraising Officer, at jvieyres@womenforwomen.org.  
We couldn't do it without you!
USE YOUR #POWERTOCHANGE TODAY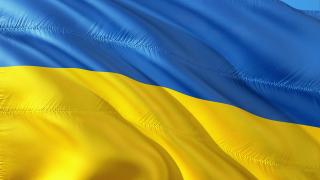 In just a few days, the lives of millions of Ukrainian people have been shattered by the Russian invasion. You can support our response by donating to help some of the most marginalised women affected by the war in Ukraine.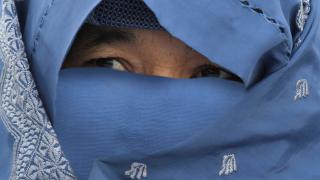 Between December 2021 and February 2022, we conducted phone surveys and interviews with our Stronger Women, Stronger Nations Programme participants and graduates across Afghanistan, as well as with Afghan women's rights activists and organisations. In their own words, Afghan women share their hopes and fears. Read the report.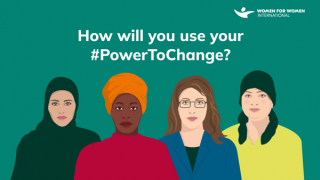 On International Women's Day 2022, we want to elevate the voices of the changemakers in the countries we work. These are women who are demonstrating their #PowerToChange social norms and are committed to creating a ripple effect for generations to come. Meet Khalida, Latifa and Zainab - women in our global team who have shared their inspiration, changes they've seen, and their hopes for the future.