You are here:
Voices from the Field: Rwanda under Lockdown
As the Coronavirus pandemic spreads across the world, we are hearing from our global colleagues about how the crisis is affecting them and the women they serve.
Can you tell us a bit about yourself and your role at Women for Women International?
My name is Clemence Bideri, I am the Economic Empowerment Manager at Women for Women International in Rwanda. My day to day job involves working with marginalised women – most of whom have not been to school – to improve their financial independence and become successful entrepreneurs.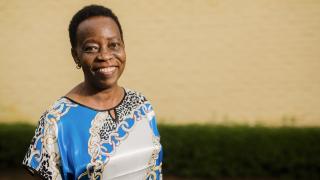 How is the Coronavirus affecting daily life and your work in Rwanda?
The government acted very quickly after the first case was reported on 14th March, restricting people from moving around and travelling to work. On Monday 16th we were required to close our offices in Kigali, and we also had to suspend our training programmes to limit the spread of the disease. Our staff team immediately had to adjust to working from home, which was new for most of us.
Before our training programmes were suspended, our trainers were able to reach out to the elected group leaders from each class and set up a system to communicate with them every day.
We have had to immediately provide additional airtime for staff, because they are making so many more calls than usual, and we are asking them to be connected and online all the time. We don't know how long this will go on for - we have planned for the lockdown lasting for the next couple of months, in the best-case scenario, and we are committed to sustaining this level of contact and support.
We are also using phone-trees to pass on health information and guidelines from the government, so women know how to protect themselves and their families from Coronavirus. In the future, if all participants and graduates had their own phones, we could use SMS to stay in contact and share information that is tailored for them, and women could easily connect with each other.
Continue reading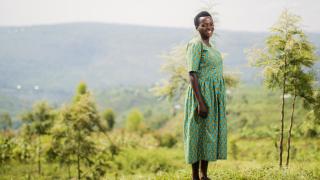 BEYOND THE HEADLINES OF THE CORONAVIRUS PANDEMIC
To instil a sense of hope during the Coronavirus pandemic, we are collating this hub of inspiring stories from members of our global sisterhood.