You are here:
Messages of hope from Nigeria
The power of sisterhood in action offers an important reminder: Tough Times Don't Last
Disease drives people apart. From social distancing to suspicion, the coronavirus pandemic has left a lot of people feeling isolated.
But just because we're apart doesn't mean we can't still stay connected. Women for Women International's global community connects women across the world to support one another.
The changes we've had to make to the programme and to protect the health and safety of women and staff have made it difficult to consistently collect and share letters without the regular contact of the in-person trainings. We're fortunate that our staff and some participants have enough mobile data and reception to stay connected with each other and with all of us.
We wanted to show some of the wonderful messages of hope and support from women in the programme in Nigeria have shared with you through these calls.
Since we launched the #MessageToMySister campaign, we have seen the impact your messages of support have on the women we serve. Thousands of you have sent in messages and joined our global movement. Photo: Sefa Nkansa

A programme participant from Nigeria holding her #MessageToMySister postcard. Photo: Women for Women International

"Keep fighting for yourself! You are stronger and more powerful than you know. With support and solidarity." Photo: Aiden O'Neill

Faith, a Women for Women International participant from Nigeria reading a letter from her sponsor. Photo: Monilekan
Your support means the world
Although our training is suspended our staff are finding ways to stay connected with the women we serve, to provide accurate health information and connect them with health care services.
You can commit to supporting women living in some of the most dangerous places by setting up a regular donation today.
Learn more about our work in Nigeria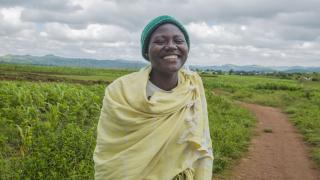 Since 2000, Women for Women International – Nigeria has reached more than 68,000 women through our work in Enugu and Plateau states.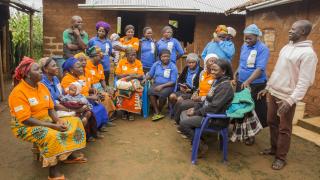 Zainab Gbobaniyi is a lawyer and advocacy trainer with Women for Women International. Here she tells us about her life-long passion for women's rights and how she's working to give marginalised women a voice.