You are here:
How Kosova – Women 4 Women Supports Thousands of Women in Kosovo
Iliriana Jaka Gashi, Director of Kosova – Women 4 Women, speaks to Gazeta Infokus about our work supporting women in Kosovo
The organisation Kosova – Women 4 Women, part of the international organisation Women for Women International, has supported the women of Kosovo since 1999. For 5 years now, it has continued its mission as a local organisation in support of thousands of marginalised women in Kosovo.
The special mission of this organisation is to improve the socio-economic situation and well-being of women, highlighting their skills for positive change.
In an exclusive interview with Gazeta Infokus, Iliriana Jaka Gashi, the Director of the organisation, explained how the initiative for the creation of this organisation was taken. She also shared that thousands of women have benefitted through the organisation.
"In fact, the idea of ​​creating the organisation was not ours. The idea was the initiative of an Iraqi-American woman, Zainab Salbi, who founded the organisation Women for Women International to help women in Bosnia and Herzegovina, then continued in Kosovo and many other countries. Our work as a local organisation for five years is a continuation of the work as a representative of this organisation. We continue to have the same mission, supporting marginalised women to change their lives, their families and communities, offering them the opportunity to do so," said Iliriana.
Gazeta Infokus: How satisfied is your organisation with the work done within five years?
Iliriana Jaka Gashi: I hope it does not sound immodest to say that I am very satisfied. Our team of about 20 people has not only managed to continue to implement the programme with which it has worked as an international organisation, but has expanded its activity by working with and helping a solid number of women. For these five years, over 1,000 women have been trained in social and economic empowerment, almost 2,000 women with training in various trades, about 1,100 women have found work through the mediation of our employment support office, over 1,000 women with advocacy training, 120 businesses are supported with grants and capacity building. We have also worked on training associations, both through training and direct work.
Infokus newspaper: Did the organisation lack the support of international donors?
Iliriana Jaka Gashi: Our projects have been supported by almost all international donors in Kosovo, but we also have support from foundations outside Kosovo and from Women for Women International, with which we are also associated.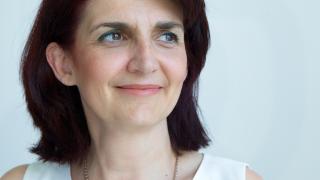 Gazeta Infokus: To give strength and courage to women, what are the activities carried out in this organisation?
Iliriana Jaka Gashi: We are constantly working in different directions. Capacity building through training and providing tools through which women will be able to gain skills are the basis of our work. But raising awareness of the rights and roles of women is equally at the focus of our work. And to achieve the best results we create partnerships with other organisations, with businesses and stakeholders with whom we can establish relationships with women and who facilitate their success.
Gazeta Infokus: How much support did you receive from the Government of Kosovo for the projects you have implemented?
Iliriana Jaka Gashi: So far, we have had two projects supported by the government, one from the Ministry of Innovation in 2019 and one from the Agency for Gender Equality during 2021 as part of the recovery package from Covid-19. In many of the municipalities where we work, we also have good co-operation, and we try to co-ordinate activities to achieve our goals in achieving results for the inclusion of women in the labour market and decision making.
Infokus newspaper: How many women have managed to be inspired to succeed in life?
Iliriana Jaka Gashi: I believe that in addition to the numbers presented above, our success stories show how much women's empowerment has been achieved. Women who have managed to start businesses after the end of our programme, others who have managed to have successful businesses thanks to our grants, especially during the pandemic, are definitely successful. On the other hand, we have a woman who has become the leader of the village council thanks to our work. We have over 100 women who are called change agents. These are women who have identified the needs for change in their communities and have prepared advocacy plans, which they have submitted to the respective municipalities.
Gazeta Infokus: What is the activity that has had the most positive impact?
Iliriana Jaka Gashi: Being a large organisation that works in many fields and with a large number of women, it is difficult to identify an activity that has had the most results. I can say that our best result is the combination of different activities and projects in both social empowerment and economic empowerment and advocacy.
I do not know how much and how the prevention of domestic violence can be measured through the work of our organisation. In an independent survey conducted a few years ago on the results of our work, women themselves have assessed freedom of movement as one of the greatest achievements and I believe that this is one of the indirect indicators for reducing violence, which has many forms.
Gazeta Infokus: But in order to have an effect as soon as possible in preventing violence against women, do you have liaise with the Kosovo Police?
Iliriana Jaka Gashi: During our trainings but also during various campaigns we inform women of the ways they can report violence, but we do not liaise directly with the Kosovo Police. During the last year we have started a project where we will work with survivors and victims of gender-based violence and it is possible that we will work with the Kosovo Police.
Gazeta Infokus: What is your request for state institutions?
Iliriana Jaka Gashi: Probably a request, not only for our organisation, but in general for non-governmental organisations, is for institutions to involve us more in the process of drafting various policies and strategies in accordance with the Government Strategy for Cooperation with Civil Society 2019-2023.
Infokus Newspaper: What is your message to women?
Iliriana Jaka Gashi: I invite all women to use the opportunities that are being offered to them, to be interested and to demand their rights and be united in those demands. Only by supporting each other will they be able to have a better future for themselves and the generations to come.
This article originally appeared on Gazeta Infokus.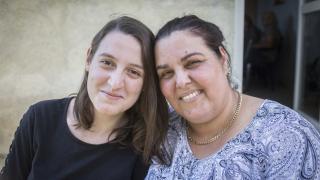 Between 1999 and 2016, Women for Women International - Kosovo has reached more than 33,000 women through our work.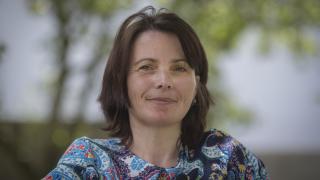 96% of participants report sharing information about their rights with other women at graduation, compared to less than 5% at enrolment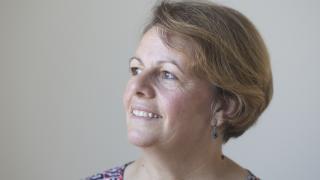 Joining the Women for Women International programme was the biggest change in my life. I found myself. I was convinced that I was alone, the only person who had experienced such difficulties.